Wisdom and Courage
MAG
Nearly eight years ago my mother was diagnosed withovarian cancer, marking the beginning of a long and exhausting four-year battlethat would eventually take her life. My mother's illness and death was atraumatic time for my family, but those who knew her were transformed by hercourage, strength and sheer determination to make the best of her impossiblesituation. I am forever changed by my mother's strength of character,appreciation for life and optimism in the face of overwhelming odds.

Whendiagnosed, my mother, Anne, chose to confront the disease with a courage I hadnever seen in her. An inquisitive person, she researched treatments until shecould talk as an equal with her doctors. Facing surgery and chemotherapy withunwavering strength became a matter of pride for her. Even at the age of ten, Iknew that she had a remarkable inner strength and determination to live that Istrive to imitate to this day. Though chemotherapy made her quite ill, my mothermade a conscious effort to continue to be a normal wife, mother and friend. Shewould not allow herself, nor those close to her, to give in to fear or failure.She went to great lengths to instill in me her love and appreciation for life,and for that I am thankful.

After struggling with chemotherapy for almosttwo years, my mother's determination was rewarded with one-and-a-half years ofremission. During this time my mother increased her community activities and wasable to fulfill her lifelong dream of traveling to Greece and England. Withrenewed vigor, my mother used this time to live life to the fullest.

Thehappiness my mother experienced during this time came to an abrupt end when thecancer returned. Even with chemotherapy and radiation, it quickly became apparentthat the treatments were not working. My once-optimistic mother fell into deepdespair. With tremendous inner strength, she diagnosed herself as clinicallydepressed and immediately sought treatment. Coming to terms with her inevitabledeath, my mother studied how to prepare herself and her family for the loss.Though she was very ill, my mother did her best to live life until theend.

After my mother's death, I tried to emulate her strength, courage andappreciation for life to help me come to terms with the tremendous loss. To thevery end, she did her best to remain cheerful, mainly for her family and friends.It is my mother's selfless inner strength that has perhaps had the most impact onme. Faced with death, she chose to prepare and comfort those around her ratherthan be overcome with fear. I will always remember my mother's wisdom andcourage, and I will do my best to make her proud.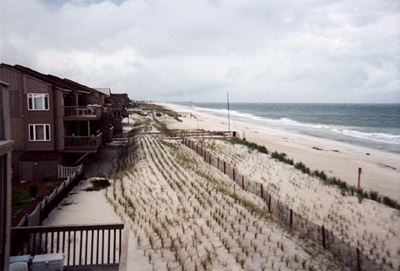 © Matt L., Tornado, WV