My Father
MAG
My parents got a divorce when I was nine years old.Unlike a normal kid with the image of her parents being together forever, Iwelcomed the divorce. They were always fighting, and the reason they got thedivorce still hurts me a decade later: my mom cheated. Anger still hides in myheart and appears when the word "Mom" is mentioned.

When mostpeople hear "Mom," they think of arms wide open, kisses on the cheek,delicious homemade food and endless love. When I hear "Mom," I think ofmy dad. After the divorce, he got custody of my sister and me. Eyebrows mayraise; "Living with your dad? Why?" you wonder. Many teenagers withdivorced parents live with their mother, but I am the exception, and I wouldn'ttrade it for the world.

My mother doesn't even want me. She has a newfamily and new life, but my father raised me and my sister with more love thanyou can imagine. He would give anything to see a smile on our faces, and wesmiled a lot when we were with him. He worked late hours and went on manybusiness trips to provide for us and see those smiles on our faces.

I usedto hate that he was always gone, but now I understand that he had to sacrificeand work hard to raise his two daughters. In return, my sister and I gave himgrief. We always fought, we wouldn't clean the house and we didn't ask how hisday had gone. We wouldn't even mutter a simple thank you to our hard-workingfather.

When I was in middle school and my teachers told us to takepermission slips to our mother, I would frown. I would think something was wrongwith me because my father was raising me. I would hear my friends complain abouttheir mothers and would think, I don't have a mother. What's wrong withme?

Then, my father met someone who seemed very sweet and caring. And mydad became someone else. He transformed into a teenager, alive and free. He evenbegan to disentangle himself from work. His eyes would light up every time shecame over, and soon she moved in.

At first, I was cautious about her. Iwas afraid she was going to hurt my father. When he said they were going tomarry, jealousy overtook me. He always seemed happy with her, and never with meor my

sister.

By then, I was trying to be a good daughter byhelping with the housework and cooking. The more I tried, the closer she and mydad grew. They said they wanted to move away from the house I had known and lovedfor so many years, but I didn't want to move. I was full of resentment towardthis woman, and would storm upstairs every time she entered theroom.

Then, one day, I was in my room and heard deep laughter. I thought astranger was in our house, and went downstairs. To my surprise, it was Dad. Hislaughter was music to my ears. My heart softened, and I realized it was time togive something back to the man who had done so much for me. Instead of just doinghousework, I gave them my blessing - the best thank-you I could have given myfather.

Now I am thrilled to see the boyish smile on his face and to hearthat deep laughter. I am full of love for my father - a man who taught me thatthe ultimate love for a person is when when you give up everything to see thatone sweet smile and hear that one sweet laugh.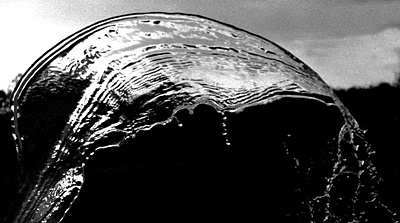 © Kellie S., New London, NH