Dandelions and Leaves
MAG
The brown leaves made me feel guilty. They wereugly and dead and they crinkled into wisps of nothing in my hand, but I felt badfor them. No one ever wanted to pick them. Sighing deeply, I bent and began togather the dirt-colored leaves lying all along the crumbling sidewalk next to myapartment building. I gently carried the leaves up 13 flights of stairs to mymother. Grandma was visiting and watched as I handed over my "fallcollection." Later I overheard her telling my mother, "She's going tohave the ugliest boyfriend when she grows up. She only likes ugly things." Iwanted to run in there and tell her that wasn't true, I just felt badly for thebrown leaves. I like the bright oranges and reds, really I do - but I knew shewouldn't understand.

Spring came and our lawn became a sea of yellowflowers. I thought they were pretty, so when I heard Grandma was coming by for avisit I picked a lot of them. "I'll show her," I muttered as I worked.Soon I was running back up the stairs, clutching my bouquet in my sweaty hands.When Grandma walked in I proudly handed her the flowers, fully expecting her topraise them to the high heavens. She just looked at me and shook her head."Weeds, Marisa?" she sighed. "I am going to have the ugliestgreat-grandchildren."

I'm 17 now, but have been picking leaves anddandelions again recently. I sent them to my grandma as an eightieth birthdaypresent, along with a picture of my extremely cute boyfriend.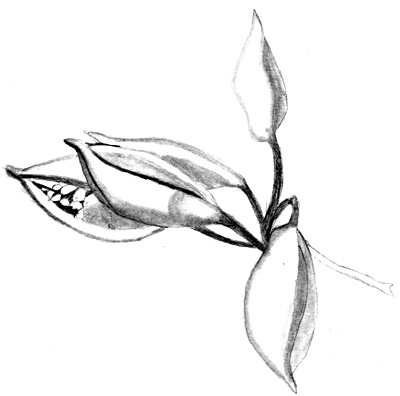 © Carlos C., Glendale, AZ