Going Homeless for Housing
MAG
"What Barbie do you want today, Pooh?" my motherwould often ask. When I was little, I was spoiled. I had every toy and piece ofname-brand clothing. I was a child who was comfortable financially, socially andpersonally. I always felt stable, but in 1998, that all fell apart.

I wasexcited when I moved with my mom to Atlanta from Boston. We lived temporarilywith my aunt Linda, which was difficult; my mom and I had to share a bed and acloset. There was no privacy, which I needed. Finally, my mom found anapartment.

After school ended, I came back to Boston for the summer. Iworked and spent time with family and friends. My sixteenth birthday wasapproaching, and my mom came to Boston for two weeks, just for me. She gave me adiamond ring similar to hers. I had the biggest smile ever.

A few dayslater Aunt Linda phoned from Atlanta. "Your house has been broken into; it'sa mess. They took everything, I think you should come back," she said.

When she went to the apartment, she had to be escorted by police. Whenthey opened the door, my mom was astonished - there was writing on the walls andgarbage everywhere. The drug addicts had used our towels, and had even taken ourdirty laundry. On top of that, the state condemned the whole complex.

Mymom had to look for another apartment, which was difficult because in Atlantathey go by your credit. They only gave my mom one month to look for anotherplace, which was not enough time. My grandmother let us come back to Boston andstay with her because her home was ours, she said.

In January, however,my mom and I had to move into a homeless shelter. My mom was told it was the onlyway that she would be able to get a place. The government did not consider ushomeless because we were living with my grandmother, and therefore would notprovide my mom with Section 8 housing, even though it was not her fault we'd lostour housing. We moved to a shelter in Roxbury. By then I was 17 and in my junioryear.

The shelter had a lot of rules, but I thought I could handle it.Everyone had to be in by 9 p.m., and all the children had to be upstairs in theirrooms. There were only two phones and we were only allowed to talk for 15minutes. Parents had to do chores, which meant cleaning up after others. It wastiring and stressful for the adults, especially those who worked and had smallchildren. The chores had to be done by 10 and everyone had to be off the mainfloor by 11 p.m.

Imagine being an adult, or almost an adult, and notbeing able to come in when you want, or having to go to bed at a certain time, ornot being able to cook or eat when you want. It was like being inprison.

I always knew there were people worse off than I, but I neverthought it would happen to me. I felt alone. My friends understood, but I stillcouldn't go places as usual. I felt abnormal. I did not tell many people, notbecause I was embarrassed, but because my mom always told me not to let peopleknow our business. Sometimes the shelter would give us passes to spend theweekend out. I loved those passes, but they were only available once a month. Theparents had to submit work papers every week to be able to stay at theshelter.

Being in a shelter did have some advantages. Shelters tend tohave college volunteers every now and then who come to cook and clean. At thebeginning of the school year, the children got new clothes. The workers andvolunteers would try to help in any way possible. They sometimes gave you food ifyou were running low (the shelter was a self-cook place). We lived there for sixmonths.

Now, I am a senior and living with my mom in our own apartment. Itis not big, but I am not complaining. I am grateful to have my own home.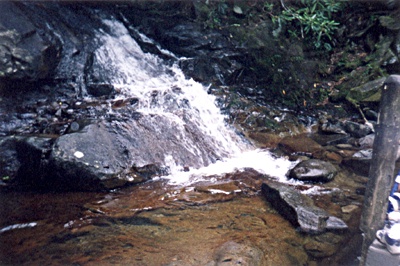 © Heather H., LaHarpe, IL