Blueberry Stains
MAG
Everything was blue. My mother's blue dress that was fluttering in the silent wind. The bluesky above us that was shining divine rays upon our skin, the bluebird that wastwittering happily at the perfect day. I was free to do as I wished, and I wishedto pick the plump blueberries from our majestic backyard. My mother gently tiedthe laces of my hot pink sneakers and we tiptoed through the blades of greengrass so as not to trample it.

My mother. With her golden hair shining inthe sun, she resembled a heavenly angel. With her smile beaming with happiness, Ifelt an overwhelming sense of love for this beautiful woman. As we slowly walkedhand in hand, she told me delightful stories of far-off lands with dashingprinces and beautiful princesses.

The ripe blueberries were as sweet assugar. I couldn't stop eating them, and soon my hands were stained purple. Mymother calmly told me not to eat too many, as mothers always do, and I silentlycontinued picking the berries. We picked for hours on end, but the unstoppablefeeling of happiness never left me, and I felt it never would.

How could Iknow my life would tumble down around me? How could I know I would never againshare a perfect day with my mother? I did know that my parents had been separatedfor as long as I could remember and every year, every month, every week, I sawless and less of my her.

Late at night when my dad and step-mom thought Iwas asleep, I overheard them discussing whether I should continue seeing mymother. I was confused and couldn't understand how they could even think suchthoughts.

Every visit to my mother's house became more and more strained.It seemed there were always wild parties and all I ever did was sit in my bedroomand cry. After the parties, my mother reeked of alcohol and would act peculiarly.I was confused, and it took years for it all to make sense.

My motherdid drugs and drank alcohol. A lot. At the time, I didn't understand that thesethings were bad for a person, but most of all I didn't understand how my mothercould abruptly act so unloving toward me. All I wanted was my old mommy back, theone who took the time to show how much she loved me. All I wanted was to hear herlovely stories and feel her soft hand in mine.

I no longer have anycontact with this woman who played such an important role in my life. I realizethat I will never again be able to pick blueberries on a perfect day with her,but the stains will be forever on my heart.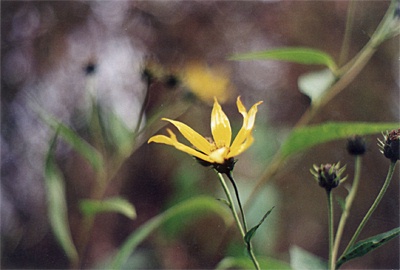 © Scott R., Casco, MI