Unconventional
MAG
Putting on the beautiful gown
knowing it was made just for me.
Shearrives,
sleek,
black dress,
deep Asian eyes.
Finally it is time togo,
we gather up the rims of our dresses
and what is left of mynerves.
We arrive, pictures are taken
it takes all my strength tostand.
What are they thinking?
What was I thinking?
I want to gohome.
We all line up,
looking like Barbie and Ken.
Yet I ammismatched.
the whispers,
the stares,
everyone pointing.
Why, becauseI'm not like you?
She takes my hand,
Yet I want to pullaway.
Why?
Where did all this shame and guilt come from?
I try to standproud,
Yet I feel tears forming in my eyes.
Our names are called,
youhear all our parents gasp,
Who is that?
It is me,
as I always have beenand always shall be.
I find myself holding my breath as we walk.
Rememberone foot in front of the other,
You are almost there.
Finally theend,
All eyes no longer on me.
She looks up at me,
you didit!
Feeling truly proud for the first time in my life, I smile.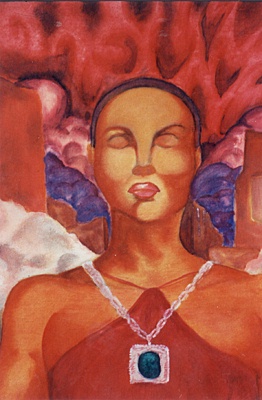 © Marcus B., Phoenix, AZ