Another Day
MAG
Operating heavy equipment requires many skills and a clear head. When you're working withmachines that weigh over 20,000 pounds, you don't have room to make mistakes.During my work day, I operate loaders, graders, street sweepers, back hoes, skidsteers, semi-trucks and commercial mowers. Working for the park departmentinvolves many tasks - including mowing, trimming, fertilizing and watering - thatstart in early spring and go until the first snowfall.

The streetdepartment is a whole different ballgame. Like it says, you're in the streets,where there are splash grates to maintain, overhanging tree limbs to trim,asphalt to lay, and hot-mix to apply.

Everything is fairly easy, andjust requires skill to make it look good. For example, hot-mix is a gravel-basedproduct mixed with crude oil. When you apply it, it must be very hot or the mixwill not stick. You start with loading several yards into the hopper. The gravelis fed through a big tumbler to extract dirt and impurities. Next, it is heatedto several thousand degrees and mixed with crude oil. Then you have a productthat can be compressed into potholes for a permanent patch.

After it hasbeen spread, we follow with a roller and pack it. In the end is a permanentlyrepaired patch that not only looks nice but also is smooth to drive over. Workingfor my city street department is very much like working for a constructioncompany, but is different because there are so many different tasks.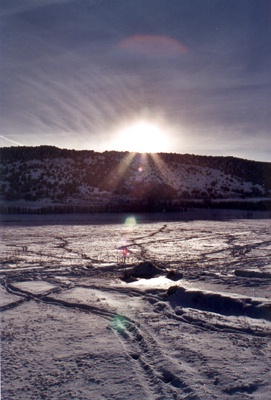 © Brandon T., Manila, UT