Thoughts
MAG
When my daughter is five, she will ask me many questions which I will answerperfectly. I have them already thought out. I will hug her little frame and pullher close until our hips touch and sigh in her ear. I will tell her everything. Iwill explain about all the religions of the world and how they are really allabout the same thing. I will talk about the stars and about art and about whatMachiavellian means. I will say things that she will not understand until she isolder, but I will say them softly with a soothing voice so she will listen. Hereyelids will droop, but she will be wise beyond her years.

I will wearloose-fitting lavender pants to the office where I am an architect so that afterwork I can spar with my colleague and be able to do the kicks I could not do if Iwore a skirt. While we practice our kung fu, I will furrow my brow and lookintense and intelligent and happy. After we fight, we will laugh and slap eachother on the back and then treat ourselves to coffee down the street. We will begreat friends and he will be married so that I am not afraid of him. He and hiswife and I and my daughter and maybe a husband will go out together all the time.I do not know if I will be married. My mother is not married and I am all right.If he is not right for me and my daughter, he will not be my husband. My fatherand I get along fine. I have had a good childhood and so will my daughter if heis not right for me. But I hope that he is.

When I am home in myapartment, before I have my daughter and before I have met her father, I willwear comfortable pants and a sweatshirt and drink hot chocolate with coffee in itand pull my knees to my chin.

Then I will think of myself now. I willthink of being a teenager, and Billie Holiday songs will play in my mind and Iwill think of the days when it snowed and there was no school. I drank hotchocolate then, and listened to Billie Holiday. I will be happy remembering beinga teenager. No regrets, I will think. And the snow will fall outside my windowand I will smile to myself and my dog and listen to Lady Day singing her blues inmy memory.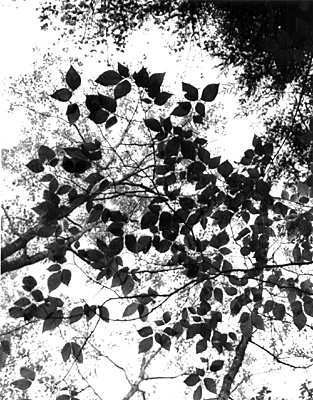 © Jen S., Schroon Lake, NY