Packing Life
MAG
My sister and I never were that close but we were alwaysthere for each other through the rough times.

"I don't want togo," Beth told me. She was apprehensive about the move.

"Youhave to go," I replied.

She questioned jokingly, "Will you comewith me?"

"Alright, pack me in the big Rubbermaidcontainer," I said as we laughed, enjoying the moment.

A year ago,she started applying to colleges. She had selected her top three, and whichevershe chose, she would live on campus. I kept thinking we hadn't spent enough timetogether, and there wasn't enough time now to catch up on our 13 years ofsisterhood.

Our family visited the campuses, each more beautiful than thelast. Eventually, Beth decided to attend college in New Hampshire. My familyhelped her prepare, purchasing pillows, lamps, linens and school supplies. Witheach item we brought home, I felt a piece of my heart being takenaway.

Finally, Beth was packed. I will never forget that day. We sat onthe couch talking about her roommate and classes, and I realized that when I wokeup the next morning she would not be in the room next door, or even in the samestate! I smiled when she told me she would call every day and we would talkonline, but I couldn't help thinking that things would never be the same. Aftercollege she wants to go to graduate school. By then, I'll be in college myself.After that, she'll probably get her own apartment.

I recalled the manytimes friends and family asked if I would miss Beth. Of course I always said yes,but I never realized the impact her leaving would have on my life.

As shedrove away, I knew everything would change, and though we do not have as manygreat memories as I wish, I know we will always remember those we dohave.

I would have loved for her to pack me in her Rubbermaid container,but she needed that space for something else. I understand that. I also know I'llalways be one of the most important people in her life. She is my sister, and nowmore than ever, my best friend. This difficult experience has brought us closertogether. We no longer argue. I only wish we hadn't wasted any of our timetogether doing so.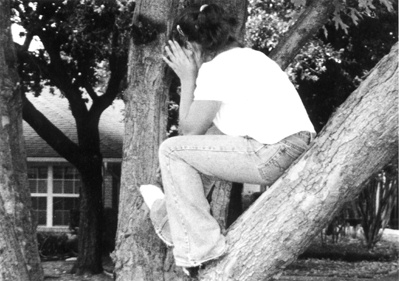 © Allyson S., Highland Village, TX