The Right Path
MAG
Strolling past groups of ten or so, I glance at theirfamiliar faces. She lives down the street from my house, he took swimming withme, they were in my art class and she is on my field hockey team. With each facethere's a story, a connection. I needn't be anxious or self-conscious. Yet,conversely, never is there a need to be outgoing, or even to have to give anintroduction. Life is calm, normal and familiar. Sometimes I dream of passingthrough that same hallway and searching for her name, or introducing myself tothat unfamiliar boy. With a class of only 75, though, that is highlyunlikely.

While this seclusion has made me close to these people I'veknown since nursery school, it's made me wary of the alternative - a largeschool, a large community - a new life. When contemplating my future, I have achoice to make. Do I turn left down the familiar hallway where everything issmall, calm and familiar? Or do I go right and take a chance on the unknown - alarge college.

Flipping through page after page of college books,magazines and websites, my jaw drops when I read:

University: ArizonaState

Location: Tempe, Arizona

Undergraduate enrollment:26,000

How could that many people exist in one city, let alone one school?My town's population is a quarter of the undergraduate enrollment. As I read on,the possibilities overwhelm me: getting lost in a crowd, meeting new people everyday, having a large group of friends, even a choice for a boyfriend.

Ihave decided. Come next fall, I am eagerly taking the path to the right, theright path for me - to the unknown where I can broaden my experiences. While Iwill miss the comfort of old friends, I am willing to take a big leap outside tothe possibilities a large university can offer me. Whether it is California orArizona, I will find my way to a time of new friends, new experiences, and mostof all, a new life!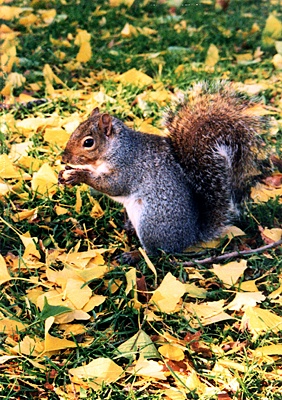 © Kaya H., Burlington, IA