New Connection
January 20, 2009
In Korea, there is a famous phrase that says "You have a relationship with a person if you just go past that person." This means that even though we think they are just people who have no connection to us, in someway, we are connected.

When I was in seventh grade, I was going to Kumon, a place where students study math, Japanese, and other stuff to improve our skills. I really hate Kumon still even now because I have to do school homework and also the Kumon homework. So I had to go Kumon at six' o clock which barely gave me enough time to do my school works. Every Monday and Thursday I sat in the far right corner of the classroom. Every time I went to this cram school I saw a boy who was wearing glasses. He was short and had a cute face. Luckily, he didn't notice that I was looking at him every class. But one day he had looked toward me and turned to his work again. "Hwew," I sighed. I was afraid that he had felt me looking at him like a five-year-old kid looking at a new object. It was fun to watch him work because he looked like he was annoyed when he was trying to solve a problem. His skin between his eye brows twisted but he had nice soft voice when he read problems out loud. Also he looked like he was younger than me. He took my attention every single class.

About three months after summer vacation, the boy was gone. I stared around the room and looked for the boy, but he wasn't there. I was a little upset but soon I felt like, 'Why should I be upset because of him?' Time passed really quickly and I became an eighth grader. By that time I totally forgot about the boy in Kumon. A new sixth grader came into our middle school building. I was happy to see a new face but when I walked into the locker room, I saw a familiar face. "Oh my God…," I saw the boy who was in my Kumon class! My friend Che Rin asnked me what was wrong with me, and I had to explain. She laughed but she told me that Korean proverb about connections. The boy's name was Ei. He looks like he is still working really hard. He also recognized me from the Kumon class. I was little embarrassed that he would notice that I had watched him. Now when we meet in Kumon, (he rejoined after moving back) we talk, each other, and ask how the other is surviving in our own classes. I was surprised about the fact that a new sixth grade student and the boy I watched in Kumon was the same person. But I was more surprised at how people create new relationships. After this little experience, I understand that strangers or first meetings can also lead to a good relationship, if we continue to watch and have an interest in each other.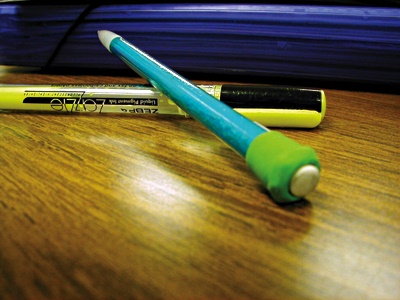 © Brad H., Lemont, IL