'Tis Grand
MAG
"'Tis grand," Eleanor remarked in her strong Dublin accent while scrutinizing the freshly scrubbed bathroom floor. Thank goodness, I thought as I wiped my forehead and dumped the lemon-scented remnants of a long day's work down the drain. I can finally go home, or at least, my temporary home in a small town on the outskirts of Cork City, Ireland.

I never dreamt that I would be scrubbing dirty tiles in Jury's Inn the summer before my senior year. I had envisaged a summer without rules, restrictions and, most important, parents. I would be the witty, charming American everyone would marvel at, not the Cinderella of Jury's Inn. Yet, here I was, thousands of miles from home, separated from those I knew and loved by the Atlantic Ocean.

To say I was nervous would be an understatement. For the first time in my life, I was on my own. I was a young, inexperienced girl taking on the world in the fierce and confusing game of life. This was my time to shine, my time to prove to my parents, friends, family, and most of all myself that I could - no, that I would - succeed.

Arriving on a stereotypically Irish day when the sky was overcast with just enough chill in the air to make me wish I had worn a sweater, I made my way to my temporary home. My job turned out to be time-consuming, as my chief daily duty was to clean 30 rooms. I braced myself each morning for the task before me, muttering my favorite line from an anonymous poem, "Rest if you must but don't ever quit." Like the Energizer Bunny, I just kept going and going. I'm a responsible adult now, I frequently assured myself. So each day, I boarded the noisy, overcrowded bus to Cork City and made my way to work, filled with self-importance on being the official bathroom scrubber of Jury's Inn.

Regardless of the circumstances of my job, I am quick to say that this was the best time of my life. I was on my own. Reminiscing about my experiences, I realize how truly independent and capable I became. I can hold my head high because I have played the game of life and proven a worthy participant. Like Gloria Gaynor, I will survive!

From my adventures this summer, I have developed a keen interest in Irish culture, have become aware of my own self-worth and, most important, have learned how to moldex bathroom tiles properly. I have discovered the courage to try new things and to accept what lies before me as an interesting challenge, not an overwhelming obstacle. Moreover, I have become aware of the qualities that define my character beyond mere titles of student, friend, daughter and sister, such as maturity, intelligence, diligence and resourcefulness. I look forward to traveling the rest of the world. With a bit of luck, I hope to be able to one day quote Eleanor by confirming "'Tis grand."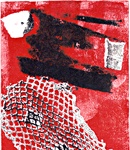 © John K., Wayland, MA