Life as an Auto Technician
MAG
When I was a freshman, my father bought me a 1966 Ford pick-up. This truck ran well and we planned to restore it, but parts were too scarce. We found a 1971 Ford pick-up that was in much better shape, except for the engine, and swapped engines. That first time I picked up a hand tool, I thought it was fun.

Sophomore year, when the holidays rolled around, my uncle brought me a 1969 Ford Mustang. I did not realize what we had gotten into: this car was fast. I started to think that maybe I should pursue a career in the automotive industry since I love cars. I watch car shows every weekend and read lots of car magazines, too.

When my junior year rolled around, the Caddo Career Center accepted me. The courses were very interesting and taught electronics, which is a big subject you need as a technician. All cars nowadays are controlled by computers.

That summer the Automotive Youth Education System selected me to intern at Red River Motor Company because I was a gearhead. I was very proud of what I had learned and wanted to show Red River what I could do. I wanted to be the best of the best. Before I worked at the shop, they put me through 80 hours of classroom instruction, including 32 computer-based, all paid for by Red River, who also bought my tools.

I enjoy my work as a technician. I learned a lot over the summer, especially that technology is rapidly changing and you need to keep on top of it. I set a goal for myself: to become a Master ASE and a GM World Class Technician. I want to try to become the youngest master and world class technician ever. It will take time, but all I have to do is put my mind to it.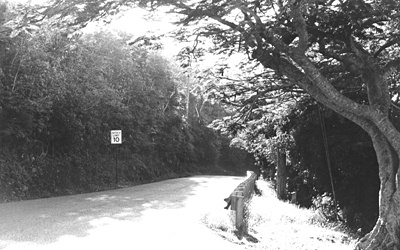 © Chuck K., Marblehead, MA