In the ER
MAG
It was the beginning of summer. At first I thought that would mean lazy days lounging by the pool and working on my tan. Boy, was I wrong. My mom made me get a summer internship at our local hospital working in the Emergency Room. That meant waking up at 7 a.m. and working until noon every day for a month. I was furious. I wanted my whole summer off. I thought nothing major would ever happen in the ER and I'd be bored out of my mind.

The first week was very boring. Hardly anyone even came in and I was ready to quit, but my mom insisted I stay. After two weeks, five patients from a motor vehicle accident arrived.

I was assigned to take care of the two children since their injuries were not serious. The boy was three years old and had minor scrapes on his arms and face. After I cleaned his wounds, I turned my attention to his sister. She was five years old and also had scrapes on her arms and face. When I reached out to touch her, she backed away with a terrified look, as if I were going to attack her. I reassured her that I was a friend and that I was going to help her. After 15 minutes, she let me clean her wounds.

I later learned why she was so terrified: she had lived in a foster home and her older foster-sister had physically abused her. I had somehow reminded the little girl of her. I stayed in the ER with the children until seven that night while their parents were x-rayed. By then I had gotten attached to them, and to this day I still baby-sit for them.

The main reason I want to be a Nurse Practitioner is because of those two kids. They had the biggest impact on me and I love them as if they were my brother and sister. I want to dedicate my life to helping children.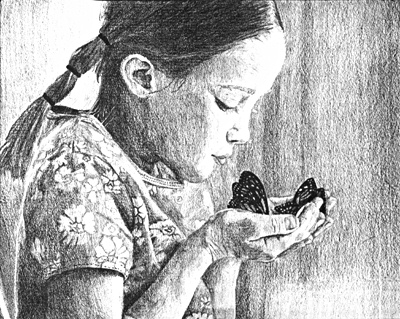 © Alina L., Holland Patent, NY