Not for Everyone
MAG
Forensic science: crime scenes, dead bodies, blood, guts, gore and much more. It may not be for everyone, but it's the field for me.

It is believed that children do not know what they want to be when they grow up. Though they may have ideas of being doctors, lawyers, or teachers, the goals change as they grow. My young mind never changed paths.

Before ballistic fingerprinting and way before "CSI," I developed an interest in forensic science. In my preteens, I spent my time watching TV. One night as I was flipping through the channels, I stopped at a program about forensic science. I found myself intrigued with the mystery and the science of it. That one program drove me into a frenzy about forensic science. Ever since that day many years ago, I have not been able to think of any other career path. I am on a one-way road to forensic science.

Another motivating part of my interest in forensics is Clarice Starling, a character in "Silence of the Lambs." Played by Jodie Foster, Clarice is an FBI agent in training. Her assignment is to track down a serial killer who preys on pleasantly plump females. With the help of Hannibal Lector (Anthony Hopkins), Clarice finds the murderer.

Foster's outstanding portrayal intensified my fascination with forensic science. Her dedication to solving the case struck a chord that made me want to be a member of the Criminal Justice team as a forensic scientist. When I was only a freshman, I even went so far as forcing my father to contact an assistant director of the FBI for information about possible job opportunities.

I have realized that the beginning of something new can start with something very simple. Mine was a TV show and a movie. My career path began in my living room. With crime scenes, dead bodies, blood, guts, gore and much more, forensic science is not a field for everyone, but it is the one for me.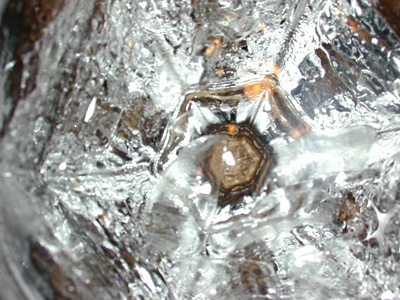 © Maria R., Allston, MA