The Button
MAG
My older brother broke up with Julie
because she woke up one day, and without knowing,
accidentally pushed that secret button
that makes him stop loving a person.
That button we have tiptoed around all our lives.
And he woke up calmly, and looked at her,
and saw nothing but a girl who borrowed his car too much
and he shrugged, irritated.
She cried and cried and tried so hard
but stupid, stupid Julie, she did it, she
pushed that secret, no-name button.
Hard, fast, smart Julie, maybe accidentally elbowed it,
and it was curtains for her, baby, but, oh well.
I told her; I had warned her, I said, sometimes,
the button, it goes off by itself.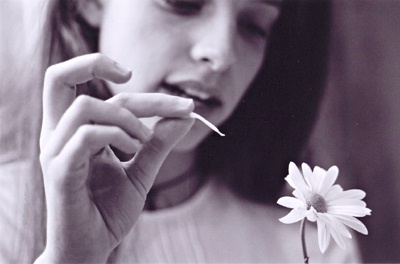 © Emily B., Houston, TX