Dad
MAG
Every muscle in my body tensed as the silencepounded in my head. I couldn't look up at my parents' eyes. Seconds stretched tohours as I awaited my impending doom. Quietly, the doctor opened the door andoffered a sympathetic smile. After hearing "You've been diagnosed withcancer," I don't remember anything else. My world began to break down and Iwanted to run; my mother sobbed and I felt like I couldn't breathe. Softly, mydad reached over and touched my hand. "We're going to beat this," hesaid. Determination filled his face and he remained totally calm.

As I metmy dad's gaze, I realized just how much he meant to me. I could beat this withhim by my side. He is the greatest because he gives me constant support,unfailing love, and encouragement to face every obstacle.

Every day of mylife, my dad's support is what keeps me moving forward. Whenever I feel like Ican't take it anymore, he's there to lift me up and remind me that we're in thistogether. When I was little, he was the one who fixed my scrapes and bruises. Hewas the one who sat up with me after I had watched a scary movie and couldn'tsleep. My dad was like Superman, there was nothing he couldn't do.

I'molder now, but he's still invincible in my eyes. If it gets too tough, my dad isthe shoulder I lean on.

Through his support, his love is one thing thatshines through unfailingly. I never have and never will doubt that he lovesme.

One fateful night when I made a bad decision that ended up putting mylife in my own hands, he showed me just how much he cared. I sat in my roomawaiting severe consequences, imagining all the horrible punishments in store forme, but my dad simply put his arm around me. He told me he loved me and was gladI was safe. He knew I had learned my lesson. His patience and trust areunshakable.

He takes pride in all my accomplishments, he jokes andteases me, he tells me at least once a day that he loves me. No matter what Iface, I know I can do it as long as he loves me.

But above all else, mydad is my encouragement. On days that just won't end, he has a smile waiting anda sympathetic ear. Whenever I am depressed or mad, he says, "Praise theLord," and means it. Every little gift means so much to him. His spirit issomething that can never be broken. Whether he is being Superman, my inspiration,my friend or just my dad, I couldn't make it through a day without him. And asmuch as he loves, encourages and supports me, I love him even more.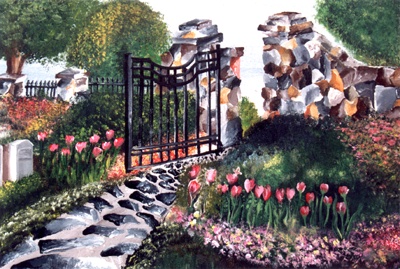 © Anabel T., Kannapolis, NC