Masterpiece
MAG
Life has been your art. You have set yourself to music. Your days are your sonnets."

Wouldn't it be a huge compliment if someone you respected said this about you? Oscar Wilde mapped out the secret to living a fulfilled life with these words. I want my life to be viewed as an art, my thoughts to be music to the ears of those with whom I share them, my days to be poetry flowing as an example not of how to live a life well but of how to share good.

Life is like a piece of art created by a not-yet-famous Van Gogh, Picasso or Da Vinci. You should view it as the masterpiece it is. Because life should be worth millions, treasure it as if it really were. Contained within it are a million kisses, a million smiles and a million hugs. No one can set the values you place on these things. They are worth more than money can possibly provide. Therefore, I challenge you to live your masterpiece! Let people view you as a newly discovered master in a world of so many masterpieces. Reveal your personal mystery. Share it with the world like the masters who have gone before who dared to share their mysteries.

Let your words be music, as though they were composed by Mozart, Bach or Beethoven. Use them to touch the souls of humankind. Reach deeply into your heart and grasp the concepts it provides, then sing them into the world. Be loud, be soft, be quick or slow, but however you project your words, let them touch others. Why are we meant to speak if not to bring joy to others? You must not hide your thoughts. I encourage you to let them touch others. Let your words be the music.

And finally, you are given thoughts. What good can they possibly do trapped within the mind's eye? Shakespeare shared his thoughts with the world through poetry, each sonnet revealing insight. Don't be afraid to venture into the great unknown. Allow your deepest thoughts to envelop you, for you never know where they may take you.

Life is a great mystery. Is it a masterpiece, a symphony, a sonnet? It is all of these ... and more. Compose your masterpiece, your symphony, your sonnet and reveal your personal mystery to bring good unto the world. I encourage and challenge you. Live life to the fullest.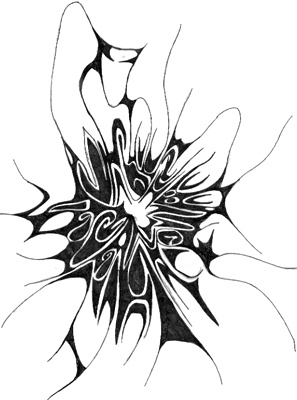 © Ansley F., Tifton, GA