The Man
MAG
Holding the stick, he knew the lives of 200 people rested in the movements of his hands.

There are many high-pressure, high-stress jobs out there, and being an airplane pilot is one of them. Most jobs require riding a fine line between confidence and arrogance in order not to crack during those pivotal moments. Actually crossing that line into arrogance, though, can be just as dangerous as not being confident enough. Once you feel over-confident, you lose that sense of urgency and need to focus. Not just airline pilots experience this, these stressors can be found even in a lineman at Einstein Brothers Bagels.

Trapped in a small cell with four other people and watching the line grow out the door and down the block can be quite stressful. I had been there the longest and could make all the sandwiches without looking them up and could do just about everything. This gave me an advantage over everyone else in this cell, but instead of using these abilities to perform at optimum speed, I chose to make sure that I controlled every detail of everyone's job.

Looking back, this was not the best decision. If my fellow co-workers needed and asked for my assistance, it would have been appropriate for me to help them out. Instead, I took complete control of the line assigning a customer to each person. I would then make sure that their sandwich was made correctly, down to the slightest detail. Although this may have been good for the customer, none of my co-workers appreciated it. Not only was I wearing myself out, I was annoying everyone I was trying to help.

The final straw was when I screamed at Rachel to get me soup. She was going as fast as she could, but that was simply not fast enough for me. Rachel said, "Get it yourself!" Shocked, I did not know how to react. Then another employee said, "Kevin, leave!"

Instantaneously and unanimously it was decided that I would go to the back while they handled the rest of the rush because I was stressing everyone out and making it hard to work.

After this episode, I realized that no matter how good you are at something, you must be sensitive, both to the mood of the customer and your fellow workers. I would have been better off to let the others do what they needed to at their speed while I worked as fast as I could.

Some of the best performers in the world need help, but when that airplane pilot has to land the plane, no one else is going to be able to do it for him, so he needs to work to achieve his personal best. We all do.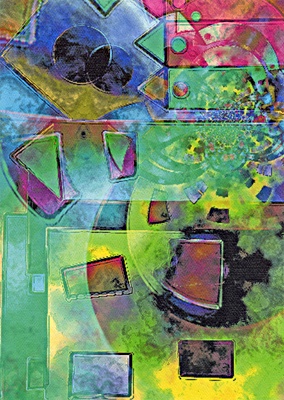 © Shannon A., Galesburg, IL