No Pressure
MAG
We were sitting across from each other on a typical autumn day; the sky was gray and the cold wind bit at my hands and face in that tiny, low-key and most unromantic coffee shop sipping warm, bitter cappuccino. What about her drew me in? What about her made my heart race? Maybe it was her eyes of autumn that brought me back to the golden days when I held my head high and never thought about negative things? Or maybe it was her open mind and heart that welcomed ideas. She was different; she seemed stronger than other girls. Less insubordinate and more independent. More obstinate and aware of her surroundings. We were black and white, day and night, so different ... I liked that.

It seemed like she had a secret. I just couldn't put my finger on it with all the energetic smiles and happiness that surrounded her. Maybe she's just wearing a mask, playing a role. Or maybe she's just sitting here with me to make me think that she's really nice and then will blow me off later as some cruel joke. A part of me felt like at times she could be dark, darker than the shadows cast by the passers-by at midnight, and a part of her was desolate and cold, colder than the dead of winter, which no warm, bitter cappuccino could stifle. I couldn't be right, could I? No, of course not.

She seemed so gentle and loving. It's probably just the butterflies talking.

I took a breath, so deep that when I exhaled I felt lightheaded. There's no pressure, nothing to worry about. Why was I thinking about these things when all we were doing was getting to know each other? I was wasting precious time not listening to what she said.

So I took a breath, not quite as deep as before, sat back, sipped my cappuccino, and kept my undivided attention on that beautiful, intelligent girl sitting across from me in that small, low-key and most romantic coffee shop.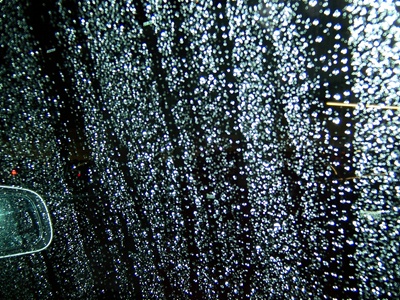 © Jessica L., San Jose, CA