Green Tea
MAG
Chow mein, vegetable egg rolls, Kung Pao chicken, Mu Shu pork, wonton soup ... " I stand in a Washington, D.C. food court with my family, scanning the menu at the City Lights of China. My eyes fall upon the beverage category and spot green tea ... that sounds like a good experiment.

My mom and I order, then sit down with my dad and my brother. I am excited to try my tea, but it's too hot. My mom explains that tea is an acquired taste.

Finally, the tea in the Styrofoam cup cools enough, yet the steam is still warm on my face when I hold it close. I take my first sip of the green tea, something my tongue will recognize from that moment on. The taste is incredible, invigorating and soothing at the same time. Before I know it, the cup is empty and my family goes back into the scorching heat of our nation's capital in summer.

Back home I write "green tea" on the shopping list. I can't wait for that comforting feeling of tea in my cheeks to return, and for once am eager to visit the grocery store.

Since that trip, I have had a cup of tea every day. I have come to know the sounds of my tea kettle boiling water like the back of my hand: the beginning rustle getting louder, then the calming as steam starts to emerge. Next comes the hesitant soft whistle, followed by a more confident singing that cries, "I'm ready!" Taking the kettle off the stove, I pour the hot water over the tea bag. And even though this ritual usually occurs in the afternoon or evening, it seems to begin a new day.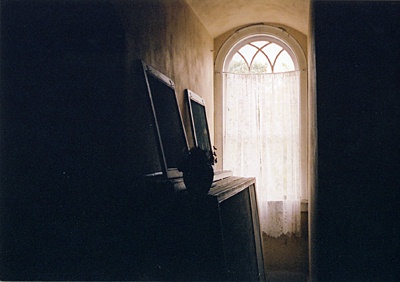 © Kandi B., Vacherie, LA