A Father's Love
MAG
I will occasionally go into his study quietly, pretending to be consumed with some small matter, just to watch him. He'll usually be sitting perfectly still in his big comfy chair wrapped in a blanket. He'll have his Bible spread across his lap with his eyes closed. A look of contentment sweeps over his face as he gently breathes in and out as if taking in rays of sunlight. Suddenly, he'll sense me, and a little startled, will say with a warm smile, "Sorry, I didn't notice you, sweetie. I was praying."

My father is an amazing person as well as the pastor of our church, and I have had the privilege to see him being used by God for great and powerful things. And when he's just being my dad, I've seen him behind the softball fence cheering me on. Often, he will be out at all hours of the day and night to meet the needs of his congregation. He's also the one who traveled for hours to my tennis matches. My team knew that if we didn't have anyone else rooting for us, we could count on him.

My father also possesses the most wonderful ability: he can laugh at my mistakes. He is always there to embrace me with a smile, knowing I'm upset enough, and simply says, "It's okay, honey. We'll laugh about this later." And I know he's right.

He was there to comfort me as a toddler. When I was 10, he held our family together through the loss of my mother. Now he is walking me through the confusing labyrinth of emotional decisions known as high school. And I know that he will always be there as I walk through life.

The main thing my father shows me on a daily basis is the love that my heavenly Father has for me. When I look at him, I see the love of my heavenly Father that pours out like a flood. And for that I will always be grateful, because there is no better gift than the illustration of the love of the Father.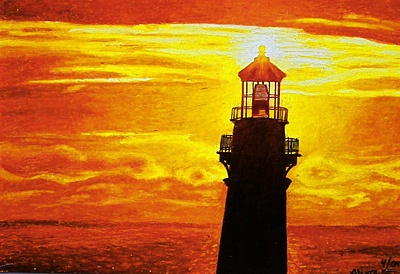 © Alyssa G., Charlotte, NC