Sweet Discovery
MAG
I never would have started baking if I hadn't dropped AP U.S. History. I was supposed to take it for my entire junior year, but halfway through I found myself too plagued by depression, anxiety and an obsessive-compulsive disorder to focus on the vapid reading and driveling lectures. Despite my love of history and desire to learn, by December I realized that six more months of the class would drive me over the edge. After days of pleading with my guidance counselor, she let me out of it on the grounds of my emotional instability.

As second semester approached, I pondered which class to take to fill the gap in my schedule. Dipping into the catalog of course descriptions, I was initially tempted by photojournalism and fashion merchandising. Having been defeated by history, I was feeling in need of a pick-me-up.

After much consideration, I remembered my affinity for fudge-making and decided to take "Food & Your Future." This entailed running the school's catering company and learning about the food industry, food safety and business management. It sounded like a wonderful experience, and I had heard great things about the teacher too.

It wasn't long before I fell in love with the ability to take a few numbers and words and, with the help of ingredients, create something for others to enjoy. Ever the perfectionist, my favorite part was making our product look flawless.

Armed with my food handler's card, I wanted to continue learning about food preparation when summer came. As a vegetarian, I didn't feel that I could tolerate an internship dealing with meat. I resolved, with my intense affection for chocolate in mind, that a pastry chef internship would be perfect. This was a particularly simple feat, since my French teacher makes all the desserts for a local restaurant. I procured my position immediately.

On the first day, I became acquainted with the kitchen before making brownie layers for the Chocolate Peanut Butter Decadence cakes. As they were baking, we assembled and iced a carrot cake, and then I learned how to make a crust. We used math skills in doubling and tripling recipes, and chemistry of foods involving cream of tartar and baking soda. And I realized how relaxing it is to spend hours in a sweltering kitchen with an obtainable goal.

I've continued my internship into the school year and feel comforted by the opportunity to forget all my obligations and just concentrate on the task at hand for a few hours. Occasionally I make desserts for my mom's office, and it is immensely pleasing to receive compliments on my professional baking skills.

Though I sometimes regret having dropped AP U.S. History, I know I never would have found this means of relaxation and fulfillment. While my peers stressed about facts, dates, essays and tests, I studied a subject that is, to me, much more satisfying. History is all good and well, but how can it compare to the glory that is chocolate and desserts?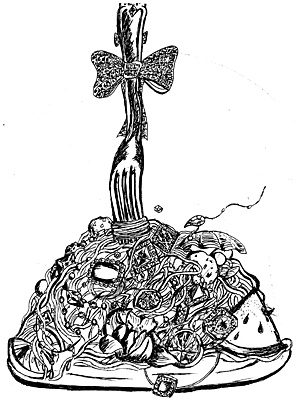 © Jane L., Syosset, NY