The Experience of Filming "Rebound"
MAG
I'm 16, and I'm an actor. I love everything about acting: The thrill of auditioning; the happiness of getting a part; the joy when other's admire my work.

At the age of 12, I moved to Hollywood to accomplish my dreams. This may seem silly, but before I could read, I knew that I'd be famous someday. I know that I'll be the star of my own sitcom. I know that kids across the world will recognize my name and be inspired by me to accomplish their own dreams. I know it, it's just that simple.

A year ago, I was struggling to get a part. I was getting callbacks, but couldn't get that break I needed. I had been in Los Angeles for three years and had never booked anything big. One morning, the phone rang. My heart started to pound. I had been waiting to hear about a part - a big part - for two weeks. It was a lead role in a Martin Lawrence movie called "Rebound." I answered the phone, and it was my manager.

"Steven, guess what?" she asked. "You booked it."

It was one of the most exciting moments of my life. I laughed, I jumped up and down, I celebrated. The very next week they were negotiating my contract. The week after that, I started filming.

The first day on set was hard. So many thoughts went through my head: What if the producers re-cast me? What if the cast members are jerks? What if I don't do a good job? It was nerve-wracking. I went to my first day of set school, which is when kid actors do three hours of school to keep up with their studies. I met the cast and we were all so nervous we barely talked. It was the first big chance we all had to get one step closer to that Academy Award.

Rehearsals went by and every day I grew more into my character. I knew my lines, and felt the emotions I needed to experience in the scene. Then it came, the first day of filming. As fate would have it, the first scene they were filming was my big one.

I went into the room where we were filming and found the acting teacher. Andrew was a man of few words. That day he said seven to me: "Don't screw up and they'll love you." I thought about them for a long time. Then it was time to film. They brought me to my mark, told me what to do and set me up. But all this time I was in my own world thinking, Don't screw up and they'll love you.

I finally snapped out of it and when I looked up, the cameras were on and it was time to film. I realized that all my fears and inhibitions had disappeared. And in that scene, I kicked butt! I was fully in the moment and totally in character. I was doing everything like a pro. When the filming ended six hours later, I walked out of that room dripping with sweat. I felt so good! I saw Andrew and asked,"How was that?"

Andrew looked at me in a funny way and said, "You didn't screw up, so I'm guessing they'll love you."

"How can you be sure?" I asked.

He looked at me again and said, "Oh, I'm sure."

After that, things just rolled. The other kids in the movie and I became great friends and still are today. I got to know the crew well and I loved every minute of it. Before I knew it we had been filming for two months. I had experienced and learned so much in such a short time. I was happier then I had ever been.

Then I woke up one morning and realized it was my last week filming "Rebound." I savored every minute. On the last day, we were filming another of my big scenes (they saved the best for last). By then, I was exhausted after getting up early every day for two and a half months and working ten-hour days. I had been doing so much, putting all my heart and soul into this project. And then we finished the last scene.

I got up, ready to leave, and was surprised when all the crew applauded me. I almost wanted to cry but the tears were overwhelmed by laughter. I joked, danced for them and took my final bow.

As I walked to my car, I thought of the whole pro-cess. The casting director had seen 200 actors for my role and narrowed it down to me. I had met people who would change my life. I had done things that would change me as an actor, and a person. And in the end, I had spent hundreds of hours spent on the set, filming a wonderful movie called "Rebound." It came out this summer, starring Martin Lawrence and co-starring me, Steven Christopher Parker. Go see it!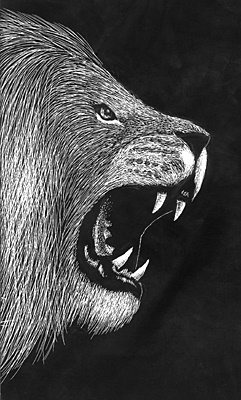 © Russell W., Alpine, UT