H.S. Sign Off
MAG
When my old friends returned from college, it wasn't the same. It wasn't like the good old days, when we sat and chatted about random stuff at the park or the beach late at night. We used to have fun without outside sources, all we needed was a few good people and a location and we were good to go. I remember one night when we all sat on the basketball court talking about whatever. I'd have to say that was one of the greatest nights of my life.

Now everyone wants to drink, that is their main objective. It's rather pathetic. I was invited to hang out at John's house one Friday night and I honestly thought that we would just sit around and watch a movie. When I got there, I saw a drinking game set up. I had just gotten back from track regionals and was dead tired, but I went anyway because I hadn't seen John in a while and wanted to catch up. Disappointed at the agenda, I sat on a cooler and occasionally changed the music. After an hour of taking part in the conversation every so often and reflecting on what the hell had happened in the past year, I left.

I was afraid that when I got to college I would drink all the time like some people I know. Now, I am somewhat relieved to know that I am very turned off by drinking. Drinking in no way makes you closer to those around you, because frankly, nobody is paying attention to you when they are drunk. I'm already chilled out enough that I don't need outside forces to help me relax. There is so much more to life than getting drunk every night, or even every weekend.

I find it sad and pathetic that drinking is so important now. Whatever happened to good talks that you actually remember? I want to know how everyone is doing - how's college? How is life? How is everything? Good talks like those are thrown out the window because everyone is too concerned with getting drunk. And I want so badly for it to be like the good old times again. Sadly, I don't think that it will ever be the same.

When I go to college, I want to be a person I can tell my parents about. I want to be able to look them in the eye and tell them that I am a better, enlightened person with convictions. I want to tell them about all the good people I've met and the good times we've shared. Drinking can almost never produce fond memories or intelligence. A good conversation with choice people enables you to mature and grow, and that is what I will be doing at college.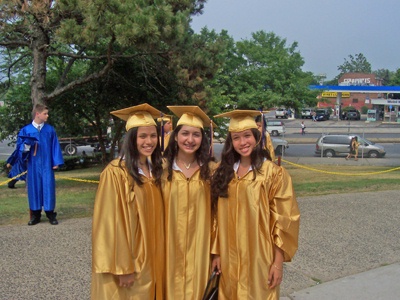 © Elizabeth E., Elmhurst , NY