In Memory Of A Frenchman
January 10, 2009
Oscar Guy Deschaine died in his sleep in a hospital. He was at peace when he died. He had lost a son he had lost a couple years prior to his own death and two daughters that loved him very much. His eldest daughter gave birth to a boy and a girl. His youngest daughter gave birth to a boy and two girls. One being the author of this story.
Oscar fought in world war two and even entered Nazi Germany. There, he met the love of his life, Margareta Schaffer. Margareta didn't speak a word of english so she and Oscar had to bring Mrs. Schaffer on any date they went on. Slowly, Margareta leaned english and eventually moved to the states to marry Oscar.
Thier youngest daughter they had, my mother, was named after her mother. When I was born, I adored my grandfather. He spoiled me with packages of cookies at each visit varying between sugar wafers and oreos. I was happy when I visited my Pop-Pop.
Then, when I was about ten, he died during the summer. It didn't hit me until I started school. I often found myself crying in the bathroom for ten minutes at a time. Other times, I would cry at lunch.

This was written in memory of Oscar Guy Deschaine, a frenchman and a grandfather. A widow and a father. No matter what, he was loved by his entire family and adored by his little grandaughter, Emily.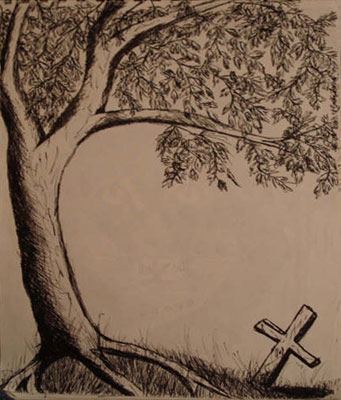 © Courtney K., Bethel Park, PA