Common Bonds
MAG
How do you thank someone for your entire existence? For feeding me at three in the morning, and changing my diapers? For taking me to school and birthday parties and buying me everything I need? How do you say thank you for being my mother?

When it comes down to it, you don't. You never thank the most important woman in your life, and she doesn't expect you to. It is understood that she is your mother, you are her child, and that is enough ... but it shouldn't be that way.

There are so many things I have and know that I can credit my mother with, but rarely do. She did all these amazing things for me without complaint, but she doesn't stop there. She taught me everything I know and became my best friend, though I rarely realize it.

She had more influence on me than anyone, but she also allowed me to find my own personality and beliefs. From her, I learned to be tolerant, open-minded, and true to myself. I've never allowed anyone to change who I am because she gave me the strength to trust my convictions, and hold my head high.

My mother and I have a bond that, even through the arguments due to all the stresses of growing up, has never been broken. It is something I have never truly appreciated until now, when I know that I will soon be leaving for college. I never realized how important our relationship is, or how much I need her. I can't imagine her absence. We've shared so many moments together, good and bad. We've been to concerts where most would be embarrassed to take their parents. Her preferences in music are amazing and I was thrilled that she wanted to join me.

She might not be the "average" mother, but I would never change that. Sure, her religious beliefs are eccentric and her collection of Nine Inch Nails albums is enough to make most 40-year-olds pull their hair out, but she cares for me as well as, if not better, than any "normal" mother ever could. She is, always has been, and always will be my mentor, my mother, and my very best friend.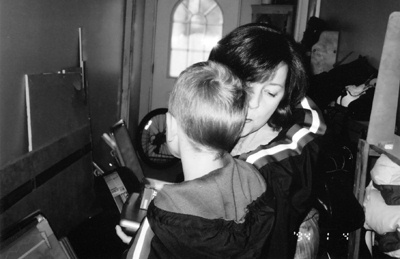 © Lindsey S., Pequannock, NJ