Disconnect
MAG
"Do you ever get the feeling that you are completely ignorant about something you should know a lot about?"

I wrote that on my sister's Facebook.com page, hoping she would understand the underlying meaning and we could talk about it, but maybe I'm the only one who thinks about that kind of thing.

I was in North Carolina looking at colleges when I spoke to my sister on the phone, telling her about the places I had scoped out. She asked me what I meant by my message. I had hoped she would talk to me about it (as much as I was dreading the topic), so it was hard for me to speak for a few seconds, but then I told her straight up.

"Elizabeth, you are my sister, and you are getting married soon. I feel like I barely know you. I have always been the bratty youngest brother, and you were always the absent older sister. I just want to get to know you before you become someone else's and I lose the chance forever."

I should have told her that our brother, Tommy, felt the same way. I wanted to whisper, "Who are you?" I wanted to tell her that I loved her and that I was sorry.

But I didn't, and I still wish I had.

Elizabeth eventually replied, but it wasn't the magical response I'd hoped for.

"I work and go to school," she said simply.

I wanted so much to be her brother, not just her relative.

"And I come home every so often," she added.

Didn't we share so much growing up together?

"There was such a large age gap between us."

Doesn't she know the clock is ticking?

"Besides, there's plenty of time to get to know each other."

And there was definitely no apology.

"Life happens."

We exchanged uncomfortable farewells.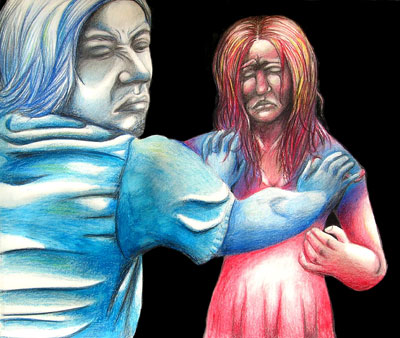 © Jessica P., Bethel Park, PA