The Real Friend
December 9, 2008
The first day of high school. Everything was diffrent encluding my friends.I had changed but not drasticcaly.I was mature now and wanted to take on everything. I told myself that anything that would come at me I could handle. Until the middle of October I got the worst news I could ever imagine.
My friend pulled me aside one day and said " I don't really know how to say this but I'm moving to North Carolina" I started to laugh. My friend would make up stuff like that just to trick me but she wasn't joking this time. I started to say"NO,no,no you..you...you can't just leave how am I supposed to go through High School without you?"
I was shocked I couldn't believe I actually sadi something. She was my best friend. The flame that kept me going everyday. She was the goofy face inside my laughter box. I wanted to cry but I stayed storng to my promose of pushing past everything and tried to handle it well.
A month later she and her family had to go look for houses. One of my teachers plays the guitar so we decieded to have a little gathering. He played the guitar while I cried. I know she was just going to look for houses but thinking of all our memories made me cry.
Finally the day I was trying to avoid came I was crying but quietly. I didn't want anyone to see. I couldn't keep my promise. I wasn't staying strong.When those dredfull word came out of her mouth I couldn't move. She gave her friends a hug and was on her way. In a split second I felt I lost a piece of my heart. But here was the problem listen closley. I was still crushed about losing my friend but I heard some news I didn't really want to know. My "friend" was wanting to move. Now this time I couldn't believe my ears. It made me upset.
After long hours of thinking I decied that it was a waiste of my time dweling over it. Her life was planned that way. I am happy for her and could only wish her the best of luck. I don't really know how to word this but friends come and go. They could be good or bad or mabey even average like my friend but let me tell you something you will always get a feeling about a "friend" you know. he feeling can be good or bad depending on the friend but you wil always always have a feeling.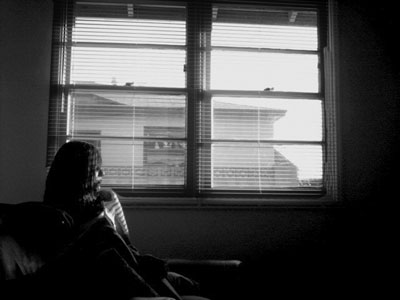 © Roxana R., Tustin, CA