Autumn's Lament
December 18, 2008
I once found myself falling from he embrace of grace, wasting away within the realm of despair and becoming faced with what the world had actually become. Fear had become evident within my parents' features as they slowly began to realize that they were on the verge of losing their youngest daughter, they themselves had no idea what lay beyond closed doors. Self-infliction was my only way out; deafening music resonating in my ears was my escape as I tried to drown out the insults coming from the very one that I was supposed to love. In reality I feigned happiness, masking the very nature of suffocating pain and struggling for breath, trying to regain and sustain my own existence. I was at war with myself, wondering why people chose to "live life like there was no tomorrow", when the life that existed between love and hate was the very thing that you were trying to get through. It wasn't until the day that my grandmother taught me that life would only get harder from where we originally stood, it wasn't until that day that I watched her get placed beneath the ground that I had finally began to "live."

Realization finally hit me that day, staring into my mother's eyes as she slowly began to die a little more inside. Death itself became the very hymn that is played once the seconds begin to die down on doomsday's clock, a song of requiem as the fallen fall into the embrace of grace and become heaven-bound. My grandmother's life was sucked out and placed into the hands of the illness that consumed her, fragility lingered in her bones as the icy touch of death came forth., forming and shaping engraved lettered on her tombstone. I remember watching her as she fell into a graceless motion; her silver wings stripped away leaving only the tattered remains of memories when she had existed. A part of us had left us, the whole family experiencing first-hand the effects of grief that ate away and shredded pieces of our souls, more affecting to those who lost a mother that day. I chose not to show any emotion, becoming oblivious to the words the priest spoke, letting myself get lost within the careless whispers of the harsh wind as it carried away my aunt's screams when they pulled the covers over my grandmother's face, finally pronouncing her dead to the world.

It wasn't until I saw my mother struggle for composure as she placed another rose upon her mother's grave that I acknowledged the strength embedded within us coming to life. My grandmother's grave was covered in a flurry of colors, our own cherished memories of her that she took when she departed the world, our very own symbols signifying that no matter what we will still carry on with life. That day left me with the feeling of regret, putting my own name into shame as the white scars beneath my clothes pulsed with the recollection of the past, of the things that used to be. Reflecting back on that day changed my outlook in life, learning not to take things for granted, choosing to love life to the fullest.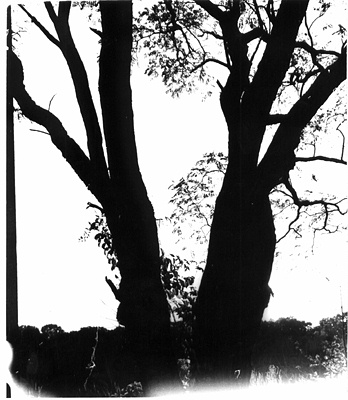 © Julie S., Marblehead, MA