It was not the end
December 30, 2008
Sometimes what seems like the worst thing that could ever happen to you, turns into an experience that you would never give up for anything in the world. I am a victim to this very thing. One of the most incredible and rewarding experiences in my life was at one point not to long ago, not far from hell in my mind. I was taken to a therapeutic boarding school. I had three main points in my fourteen mouth stay there. My first was the self denial, second the finding of my problems, the third was my goal to help others achieve the same realizations I had come to. Every moment there I learned something completely different. This experience has shaped who I am today.

A year and a half ago I was the most unhappy brat. Sounds a bit harsh, but completely true. The personal decisions that I was making in life was piece by piece destroying me. My family life, friend life, church life, school life and straight up life were in serous risk. My parents saw my depression and took action. I woke up one morning and was put in a car and sent to rehab.. My first four months I made completely miserable for myself. I would only talked to people if they made me and I refused to admit that I had any problems. I was living in a very real state of denial. It makes me sad to think how much more growing I could have accomplished in that time. On the other hand I learned how far my pride can take me if I allow it to take over me. I then met my best friend, she helped me to change my thought process.

She opened my eyes through her life of the damage that I had done. She did not chew on my life, merely showed how her actions had effected those she loved. After achieving a very close relationship with her, I had a light click in my head. I was over come with regret for the chaos and hurt I had caused. I entered into the next five months of my stay were I focused on helping myself. I made a decision that I never wanted to feel the unhappiness and self despair that just weeks ago I had been comfortable in. I worked on how I saw myself and not how others saw me. I had consideration for other and made a couscous effort to learn to love. I had been hurt so many times in my life that I had left love out of my life. After the program could tell that I had made progress they sent me on what is called a TREC. This is a 6 day backpacking trip in the mountains. The people that went were those that I had gone through the growing process with and had helped me. This was life changing for me. I left some of the hardest things in my life "on the mountain." We climbed a mountain and picked five things in our life that we would like to leave and dismiss from our lives. The things I left were weighting me down and since leaving them they have stayed there. After I returned from TREC my parents were finally able to come see me after seven and a half months. I then went into the third stage of the program.

After I had learned to help myself I was able to help other as people had helped me. New people came into the program with problems that I could relate to. To this day I'm not sure witch part of the program was more gratifying, helping myself or helping others. I spend many tearful conversations with girls as we together tried to better understand the hurt and struggles that we had gone through. Through others strengths I found my own power. I realized that I was not worthless and could be a leader for good. I had been a leader for a negative path for so long that the idea of helping people had not even occurred to me. Now my career that I would like to achieve is a counselor for troubled teens. My counselor taught me so much and in a sense saved my life, I want to accomplish a similar thing.

After 14 ½ hard months I was put back into the world. As I go through my daily routine I find that I use so many skills I never had before this experience. This experience saved my life. Before I went there I never thought that I would live past the age of 21. Now I have so many things that I want to do with my life. It helped me to look for opportunity like going to Israel; this is another opportunity that changed me. I can honestly say that being there was the hardest thing that I have ever had to do in my life. However because of it I have a life.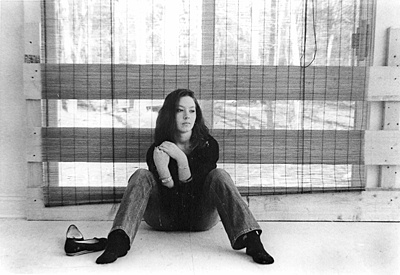 © Crystal F., Marshfield, MA