The Absence
December 4, 2008
One day I had a best friend,
And the next… I didn't
Her name was Kyra. Though she was enrolled in the school she didn't show up until the middle of the school year. She was one of the skinniest girls I had ever seen. She had tan skin, like me, and thin chestnut hair. We didn't have many classes together, but we did ride the same bus.
She loved Stephen King. We would read his books in the dim light of morning. And even though I was scared, I felt safe because Kyra was there, and she promised to fight off any monsters that lurked in the dark. We would have secret names for each other and hand signals that no one else could understand but us. We were the only two inhabitants of our own magical world.
When Christmas time came around, we would wear matching red sweaters and jeans. For Christmas I bought her a pink flower nightlight. She bought me a Christmas tree ornament. It was clear blue, and shaped like a snowman, when you pushed a certain button, it would sing Christmas carols.
Before the end of the school year, Kyra told me that she was moving to Durham. She gave me her phone number and promised she would write. We promised to still be best friends forever.
But she never wrote. When I called her phone number, a strange lady would pick up. She'd never even heard of Kyra.
The bus didn't stop by her house anymore and teachers stopped calling her name during role call. It was like she fell off the face of the planet. Who was supposed to fight off the monsters in the dark with me? Who would I share my secret world with?
Who knew the one person that I thought would always be there for me, would leave before I even turned twelve. She had come and gone like flash flood, leaving me to clean up the remains alone.
But even after all of this, I'm not mad at her. And I never will be because we shared something that few people do in their lifetime. No matter how fleeting, our friendship was real.
I always make sure to leave a special place on my Christmas tree for her ornament, just like I still leave a place in my heart for her.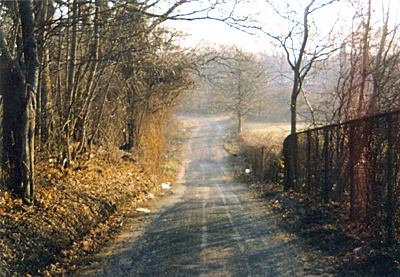 © Cameron C., Milford, CT