Up All Night
MAG
Here I am, motionless except for the occasional deep sigh. I'm staring at the clock, watching the minutes tick by. My mom told me to count sheep. By now I have counted so many sheep that I never want to see another in my life. My brother told me to listen to my iPod. I ended up strangling myself with my headphones. My sister told me to count backward from 100. All that did was get me confused.

So now I just sit here thinking. Thinking of how almost everyone else in town is asleep. It is 1:07 now. In five hours and 23 minutes I will be getting up and starting a new day.

My mind wanders to almost any topic. From band competitions to what I am going to wear tomorrow. I was always told to shut my mind down when I try to sleep, but my fear is that it will never start back up again.

3:26. Three hours and four minutes left, and all I can think about is how well-rested I would be after three hours of sleep. Now I think about my dogs and my cat and how stupid they are, but then I realize I am the stupid one. Right now my dogs and my cat are all asleep, and they will wake up well-rested and ready for the day. Why can't I drift off for an hour or two? It doesn't make sense. So many people fall asleep without even trying, like during class or on the bus. I have to work for sleep, which almost defeats the purpose because sleeping is supposed to be peaceful, not work.

5:49. Less than an hour now. I might as well get up instead of torturing myself. It is useless now. It shouldn't be this hard.

6:07. I don't remember the last time I had a full night's sleep. I lie awake listening to the sounds of my silent house. The soft snores coming from my parents' room, the soft drip, drip of the faucet.

6:29. One minute left. One more minute to attempt to sleep. BEEP BEEP BEEP. Hopefully I will have better luck tonight. But I know that tonight will be just like the rest.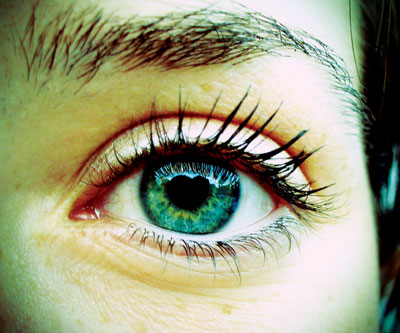 © Michelle K., Vancouver, WA