Living in Sarajevo during the war
November 9, 2008
We all hear of war on TV or in books and in history class. But none of us have ever been in a war. To know the fear that these people have felt: to know that death lies at the other side of their front door. To know that if you are seen….you are dead. The war was hell to the people living in Sarajevo. It was their worst nightmare come to life.

I can give you what the history books say about the war. But they never say about the fear that people had for the enemy. They will never tell you about the woman who kissed her child for the last time before sending him off to fetch the water, never knowing if she would see him alive again or not. It won't tell you about the man whose job was to lug every dead body that was shot or blown to bits by a grenade out to a hole where he was to dump the remains. About the bullet that exploded in one man's eye, and the only reason his wife knew was because she was watching the destruction on TV and saw him in the hospital. About the woman whose son was laid in her arms dead. About the woman who's door was watched by the enemy and she had to climb out of her second story window then climb down a ladder just leave the house, all this happened while she was pregnant. Every person I have mentioned lives I my neighborhood.


In my neighborhood, the line was just around the corner. One lady's house was just 500 meters from the line. There was a medical center that was being built at the time, creating the perfect hideout for the neighborhood soldiers. Every now and then there would be hand to hand combat. Any killed in combat would end up donating their weapons to the cause. Men in Sarajevo made their own guns by using water pipes, wires, wood, and any thing and everything else possible. While telling me this information while I interviewed him, my friend said that this was one of the things people could laugh about. They would tie a string to the trigger and then run off a ways before pulling the string. "It was very funny watching those men yank on the string…nothing would happen for a few seconds and then…POW! It was the only thing we could really joke about."


Things were hard, and I'm not talking about just in staying alive. It was surviving. Food was hard to get in the war, and a kilo of meat was about 100 km. One liter of oil was 120 km, and one kilo of coffee was about 100 km also. One liter of milk was 10 km, while one egg was 5 km! Not only food, but clean water also, was hard to find. Once, water came in a cement truck bringing 5 liters per family, no matter how big or how small. Hygiene was important during the war. Because of water, sin disease was spreading hard and fast. People needed to drink water, and would drink sometimes bad water and then get sick. There were not enough doctors either. In the hospitals, doctors would hurry into an operation, then stop and let the nurse take over. There were also not enough nurses either. Even the cleaning ladies would sometimes help the nurses in operations! Operations were going on in any and every part of the hospital. There were no particular sections in the hospital now. In the maternity ward, operations were going on. In the cancer wing, operations were going on. Every where throughout the hospital there was only one operation going on. To save the patient's life.

There was one hope that seemed to prevail over all others. The airport. It was trafficking the supplies that did (or didn't), go through into the center. It was the gateway from hell into paradise. On the other side there was food and clean water. People weren't starving. Many people from Sarajevo would take the chance and run across to, what they thought paradise. No one ever made it. Anyone attempting the run would be shot down from the towers above. But people had to survive. There was one last chance. They built a tunnel that ran under one side of the runway, to the other. The tunnel was about 1.5 meters tall and 1 meter1 wide wide. The tunnel was dug by Bosnian volunteers, in 8 hour shifts, for about 800 meters. Humanitarian aide was able to bring in supplies through this tunnel, and lead people out.

The snipers sat up in the hills, waiting for some kind of movement. If a tree blew in the wind, if a cat walked across a fence, if a figure moved, he would shoot. At the slightest movement the sniper would point and fire. There were about 22,000 cannons that surrounded the city. When a grenade fell on a market, killing 70 people, the US decided to finally investigate. What they found was disaster. The entire country was living in fear of everything and everyone. The US sent a message to the enemy telling them to pull their cannons back by 50 miles. They were going to be given thirty days to do this, before sending in air force to blow them back, but the cannons didn't move. They thought that the US would not follow through on their threat. After thirty days planes came flying over the Atlantic, and sent down gun fire. Every cannon that could possibly be blown to bits, was shot and destroyed. "It was a holiday watching those cannons being destroyed." my interviewee told me with a smile on his face. This was in the year 1994.


Finally, the internationals pressured Milosevic, Tuđman and Izetbegović to the negotiation table and finally the war ended with the Dayton Peace Agreement signed on November 21, 1995. The final version was passed in Paris on December 14, 1995. For Bosnia, it was a celebration. For the people, it was an answer to prayer.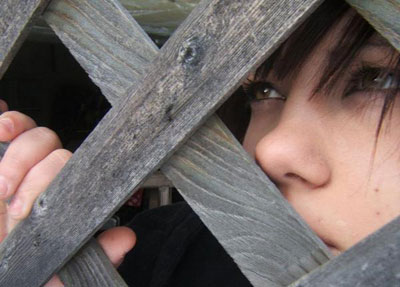 © Krystal B., Bloomingdale , IL