Washington D.C.
November 17, 2008
In the spring of my eighth grade year, I went to Washington D.C. Thinking back to this trip I realized it was one of the best memories of my eighth grade year. I loved how in D.C. we had a lot of free time to spend with our friends. I also liked not being surrounded with teachers all the time.
There were many things I will never forget. First off was the bus ride. The trip took several, long hours. Though, the bus ride went quicker then I thought it would. We did many things on the trip to D.C. like, watched movies, listened to music, told great memories, and also read a few magazines. The first stop we took on our way to D.C. was in Gettysburg. This was a great outlook on what a battlefield was like. We spent most of our whole day here touring the battlefield. Later that night we found our hotel room. This was a place where many memories were made. I was glad that Sam, Abby, and Anni were my roommates for the week. I couldn't have picked better people to room with.
Although, in Washington D.C. we did have one minor conflict. We thought Sam and Abby told on Anni and I. We did get in some trouble in D.C. Later on though, the week went by quickly. My favorite place to go in D.C. was to Arlington National Cemetery. I also liked the Holocaust Museum.
The Holocaust Museum was a great museum to go to. I got the feeling on what it was like. Arlington was a beautiful place. Washington D.C. was a great field trip to go on. I also enjoyed the ESPN Zone that we went to in D.C. My whole eighth grade trip to D.C. was amazing. I had a blast. I would go back if I had the choice to. This is one of the greatest memories in my life that I will never forget.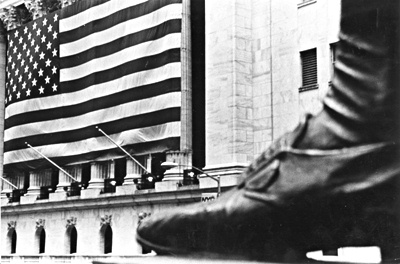 © Antoine B., New York, NY