My Dad's
October 22, 2008
When I finally go to Kansas City Missouri the first thing I heard was, "My baby your finally here I thought I wouldn't see you again, it's been 12 years since I last saw you" my wrinkled, Mexican grandma cried. I was very quit like a mouse because my family member hugged me with excitement.

That same day all my cousins who I've never meat, were there. My uncles and aunts where there too. I had an odd looking family because 2 or 3 aunts and uncles were tall and fat and the rest of the m were short and skinny. I wondered why I was tall and fat
When most of them where short and skinny.

Then suddenly everybody started telling me "your dads here, your dads here!" I was very nerves. I had never seen him in my life. He was only there in my dreams.


Finally, he came in and looked very different than how I imaged him. He was tall and fat. His hair was short and dark brown. His skin was very dark. For a second I noticed that he didn't show much expiration when he came in.


When I imaged him I imaged a tall, skinny, brown haired and brown skin with the biggest smile on his face. My grandma was very happy because I was there that she cried for a minute. Also my dad went to see me everyday so that made me feel really happy that I almost cried too and my grandma told me he only went only once a week.


The last day was the best because all of my cousins that almost look like me except there their hare is light brown and they all were glasses said "bye little cousin hope to see you next year." My dad gave me the biggest smile he could for the first time. I'm going again next summer and maybe, just maybe, ill stay a year or two with my dad.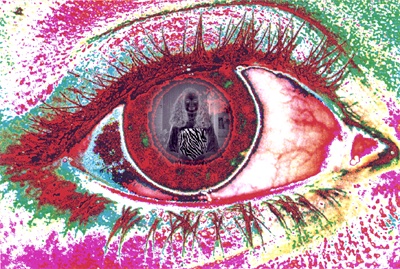 © Cassie H., Carmi, IL