Anger.
October 22, 2008
Anger. Everyone gets angry at certain times for all kinds of different reasons, because of a bad grade, an argument with a friend, and other various reasons. The thing that makes me angry is my family. My sister the perfect do-whatever-your-parents-tell-you child, my mother is over paranoid all the time, and my dad has a very short temper.
My little-angel sister, Brittnay, is the type of child that does nothing wrong ever and nothing is ever her fault. She does whatever it is her parents tell her to and whenever they want it done. She is a straight A student and tries to get along with everyone in her grade. She loves animals and plans to be a veterinarian when she gets older. She also knows what courses she is going to take in high school and what collage she is going to attend when she graduates. She is twelve years of age and is a 6th grader at Dell Rapids Middle School.
My mother, Heidi, is the over protective mother that each and every one of us has, except for the fact that she doesn't cover it up. She always acts like I'm still her little five year old girl that played with dolls and stuffed animals, and randomly went up to her and said "Mommy will you play a game with me?". She can't quite seem to understand that I am now fourteen years old and I like to hangout in town with my friends more then I like to be at home. I only wish that she could see that I have matured and I know how to take care of myself.
My father, James, is the kind of person that when they need something they need it now, and I mean like now. For example if he needs a Sharpie or something, he will look in the drawer where we keep our pens and paper. He won't be able to find the Sharpie and will get angry and start throwing the pens and pencils and paper everywhere. I will get tired of this and find a Sharpie and hand it to him without saying anything at all. He will no longer be angry and will go on with whatever it was he was doing before. I will end up cleaning up his mess. He will act as if it is just a normal day and as if nothing has even happened.
One thing that everyone in my family has in common is that they all think I am the oddball of the family. They all live in harmony with each other, and I am the one that just doesn't belong. They have told me on multiple occasions that I am the screw up kid, I am the demon child. I wish that they would just like me for me who I am and no matter what. That is what family is, I guess I just don't have a family. I am just one person living with a family, but I'm not part of that family and I won't ever be.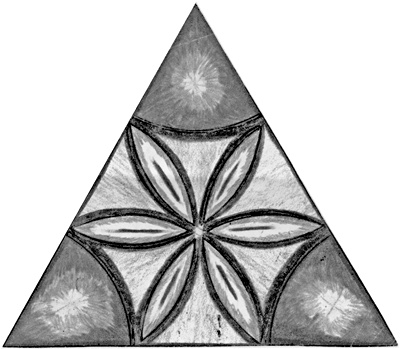 © Amanda C., Eufaula, OK