Don't Mean A Thing
November 2, 2008
Truth is, I've never believed in summer flings, set to music or not. Even the fish-and-bird of "Grease" (which I can't stand, by the way) managed to turn their fiasco into something much more long-term. So even though we live 363 miles apart (by your own calculation), and I was just a girl you met while working at the state's largest amusement park, it never occurred to the serious part of my mind that our one scorching day would be just that. Without the dramatic adjective, even. Just one day.

I mean, my bells and frills may have made quite the contrast to your skinny-jeans and beanie, but camisoles and hoodies aside, was I the only one who noticed how we fit together? I don't think so. When you blocked the offending sun from my face, your arms above your head like a ballerina, you were blocking the wrong source of heat - and by that time I had third-degree burns anyhow. And I don't think I'm wrong when I say neither of us could look away. When we both had to part, your stolen backward stares were just as frequent and intense as mine.

So after the games and the roller coasters, the snowcone and the soda, the screams and the three magic kisses (albeit on the cheek) - was I wrong to think it could turn into more? You have my number- why couldn't you be the first to call? Did dancing amid the swirling cotton mean something only to me? I know relationships are entirely based on shared experiences, but can't a couple of obsessed teenagers even keep in touch and hold out for the next opportunity? Why does everything have to be histrionics and hormones?

I guess my whole point here is just to get out my feelings and finally let you be what you're meant to be: A Summer Fling, nights (and batteries) not included. Funny how even as I write this, I know you'll never see it.

Yours truly (if only for a day),

Your Fling.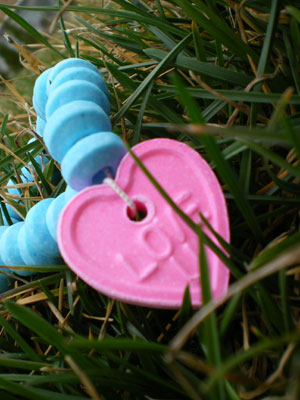 © Jennae P., Kennewick, WA