Understanding Art
December 12, 2013
I draw a lot. The amount of time I spend drawing during class can be converted in months! But not everyone sees my drawings the same way I do.

When I draw a cartoon, theres is always someone who tells me the artwork is great, however, what I am actually proud of is story itself. Or when I draw a surreal (abstract) picture. They say "It's cute! What is it", but even I can't explain it. My art isn't focused in what I see. Sometimes I just draw things that are brough from the deepest levels of my imagination, which even I can't understand! It's so strange to have a different opinion from the others.

I'll say it clearly: I am very shy when it comes to talk about deep feelings, specially because I am a very romantic person... I usually hide drawings that show love (kissing scenes, for example) because when I draw them I feel like I'm bringing out a piece of me that I hardly show. Few people know that I am this sensitive. I often preffer to keep it to myself, yet, I let my guard down so carelessly when pick up the pencil...

And when "they" see it... "wow! that's amazing!", "Aaaw, how cute!", "Wow, you are so skilled!". They only look at the picture. They don't notice the feelings I put there, nor how vulnerably open I feel every single time they look at it. I feel relieved and sad at the same time. I want people to notice the feelings present in everything I create. But I don't want them to see so much of what's inside of my thoughts.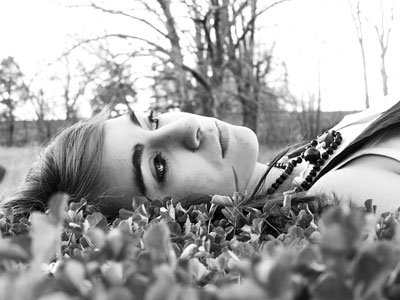 © Jasmine R., Bourbon, MI