Kaleidoscope
October 3, 2008
I am a kaleidoscope of emotions and moods.Of interests and hobbies.Of thoughts.Look through me and you will see something different each time.I will never fail to baffle you.

Others are not the only people I confuse.I cannot understand myself even after spending all those years locked up in my room, trying to figure out who,or rather,what I am.But I do not fit in any one stereotype or clique,and neither do I want to be.I cannot be classified as only a nerd,bookworm,emo or dramaqueen.I have a lot of traits of all these groups.There isn't really a group for me.I am a medley of all these characteristics.

My crush told me that I'm confusing since I kept changing my mind.And he is right.That did not mean that I am mysterious, but simply that, well, I confuse him and am 'weird' as most people put it.

Some people are at one extreme, some in the middle and some at the other extreme.I am at both.I can be extremely sympathetic and emotional (Sometimes I cry during One Tree Hill as well!) at times, and cold and rude the rest of the time.I am both, quiet and talkative.Unsociable and gregarious.I am a control freak and organize my books according to different genres, but most of the time my room is a royal mess with stalagmites of books,papers and CDs.One minute I am laughing, and the next moment, I am enraged and in tears.I am not one colour but am made up of a rainbow of vibrant emotions.My moods are like a compass:they can take a 180 degree turn with change of of surrounding or situation.I contradict myself;it's hard to figure out which adjectives completely define me.A few are:unpredictable,creative,introspective,moody and honest.

You can tell a lot about a person by looking at the type of music they listen to.But I like alternative,indie rock, gothic rock, classic rock, pop, RnB, hip hop, rap,classical,world or celtic,trance and even country.What can you say about me?The same is with books.If I were to be a book, I would be a miscellany written by Jodi Picoult,Simon Winchester,Khaled Hosseini, Stephenie Meyer,Sarah Addison Allen and Chitra Divakaruni together.Or maybe a teen magazine.Even my interests are as diverse and varied;a pot pouri of psychedelic colours.I like writing,music,fashion,celebrities,boys,facebook and myspace,exercising,watching movies,travelling,partying,thinking and reflecting and shopping.For this reason I have different groups of friends;with each I do and talk about different things.

Even though I cannot easily write a self portrait in class, I like my multi-coloured personality.I am not boring, but full of surprises.It is my different interests which enable me to talk to and get along with a variety of people.These do not make me Two Faced Harvey Dent, but an interesting person.Look through me and you will see dazzling and beautiful patterns of different interests,likes,moods and emotions all combined to form ME.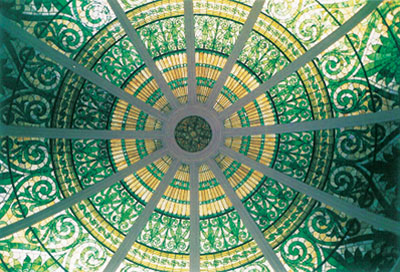 © Kathleen O., Jim Thorpe, PA