Friendship, How LIFE is spelled
September 26, 2008
"There is no way I'm going to get rid of that word, especially in five minutes," Lillie said Nattily.
"It's easy," Nattily said, "just say someone's name."
"Nattily…" Lillie said with a sigh.
"What?" Nattily said with a sigh, mimicking Lillie.
"HA! You have five minutes to get rid of that word."
"Crap," Nattily said angry at herself.
"Well to bad because we need to go to my house so we can start this new years party," Lillie said jumping on the bus

AFTER NEW YEARS EVE
"Lillie, honey what are you doing," asked Lillie's mom, Mrs. Kirk.
"Nothing mom just talking to Nattily," Lillie says yelling down the stairs.
"Okay, but don't stay on to long because dinners almost done."
"Okay mom," Lillie said getting on her computer.

Fashonablegirl101 (Nattily)
Hi what part are you in that book your reading?

Lilliepad13 (Lillie)
A really boring part does that answer your question?

Fashionablegirl101
That's got to suck!

Lilliepad13
You think… oh wait a second here is Tasha

Sonnygirl31
Hi what's up you guys?

Fashionablegirl101
Who's that?

Lilliepad13
I told you its Natasha

Fashionablegirl101
Natasha who?

Sonnygirl31
Oh, sorry it's Natasha from 3rd period math class

Fashionablegirl101
Lillie, you got to be kidding me! Your friends with her, are you going crazy of something?

Lilliepad13
Come on be nice, there is nothing wrong with her.

Fashionablegirl101
I will not be nice I mean how could you invite her to new years and now you trust her with OUR conversations.

Lilliepad13
Yes I can in fact, who do you think joined her to this chat… umm excuse me but I think it was, ME!!

Fasionablegirl101
BUT STILL, YOU SHOULDN'T HAVE INVITED HER. I MEAN SHE IS LIKE A LIAR AND A BRAT!!!!

Lilliepad13
Why won't you just be nice? She didn't do anything to you.

Sonnygirl31
Do you want me to get off because I can if you want me to, it's all right… it always is.

Fashionablegirl101
Yes, in fact, I do want you off.

Lilliepad13
No you don't have to.

Fashionablegirl101
Yes she does.

Sonnygirl31
I can get off it is fine.

Lilliepad13
No don't get off. DON'T!

Fashionablegirl101
Is there a problem?

Lilliepad13
Oh, no problem her, but I think there is one over there.

Fahionablegirl101
WHAT!!!

Lilliepad13
You and me, we are not friends anymore; you have to accept my friends, not just me.

After that last message there was no more Nattily on the computer, but right then Lillie didn't care, she just wanted to know why here friend was acting so mean.

SLEEPOVERS ON SCHOOL NIGHTS
"So what are you doing to tell her tomorrow," asked Natasha, Popping a piece of popcorn in her mouth. By the way Lillie and Natasha are spending the night at lilies house.
"Nothing," Lillie said, "Nothing at all."

THE NEXT MORNING
When they got to school, Nattily didn't have anyone by her side like she usually did. She was walking around with a messy ponytail, socks not matching and cloths not matching, not usual attire for Nattily. She also looked like she had been crying a lot all weekend so everyone was staring at her.
In Lillie and Nattily's Spanish class they had to pick partners, Nattily then ended up with the lamest boy in school, Bret.
Then again, in Drama class, they had to do the Romeo and Juliet scene where they kiss, and again nattily ended up with Bret, nobody really cared though.
By lunch time Nattily looked like she was going to burst out into tears any moment. "I can't believe she's not surviving today," Natasha said, "I mean I totally could."
"I know I can't believe it either," Lillie said just as Nattily walked up to them.
"Lillie, I am so, so, so, so sorry for what I did, I was just being a total jerk," Nattily said, "Can I sit here?"
"Um I think there is one more person you need to apologize to," Lillie said looking Nattily dead in the eyes.
"Okay, well Natasha I am really sorry for what I did, I usually don't act like that I swear," Nattily said pleadingly.
"Apology accepted," Natasha and Lillie said together.
After that big bump in the road there friendship was closer than ever and I think always will be!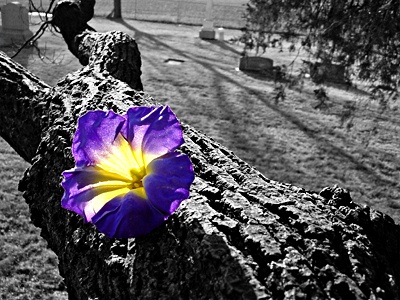 © Greg K., New Lenox, IL