My First Swimming Lessons
September 19, 2008
I rushed out of the house and slammed the door behind me. I was on my way to my first swimming lessons. I was so nervous, thoughts raced through my head, what is the teacher like? Were the other students going to like me? Just at that very moment the car came to a grinding halt. We were there, my heart dropped into my stomach. I reluctantly stepped out of the car after the thoughts I just had, I was more terrified than ever. I opened the gate of the pool and stepped inside with my mom trailing behind. I set my towel on an empty chair. As I turned around a tall blonde woman in a bathing suit appeared before me. She looked like a beach goddess.
"Hello"
"I'll be your instructor, my name is Ms. Julie."
"Hi my name is Makenzie," I said in a timid voice. She was so intimidating.
"Well welcome Makenzie, we will start class shortly we are just waiting for the other students to get here and then we'll start," she said as she turned to walk away.
I sat anxiously waiting for the other students to arrive. The first person that came, was a boy, his name was Jeremy. He was with his dad. Then a few other students came in one by one, 4 girls and 3 boys. That made 8 of us counting me. After everybody was ready and was standing at the edge of the pool Ms. Julie equipped us all with bogie boards. We sat down on the edge of the pool and put our feet in. I carefully slid my way in at a slow pace. I gripped my bogie board tight. "This girl was not drowning today", I thought to myself. Ms. Julie splashed into the pool behind us, I was so concentrated on the board that I didn't even feel the water fly up my nostrils. After I gained my breath back we did a series of kicking back and forth across the pool with our bogie boards. Then Ms. Julie held us under our stomach one by one and had us move our arm and legs like we were swimming. After that she has us hold on to the wall, and she announced that it was time us to swim by ourselves. "I can't so this, its to difficult, no Makenzie you have to do this is what you've been waiting for," I debated in my mind. I took a deep breath. It was go time. I thrust myself off the wall propelling my arm and legs in swift movements. I couldn't believe it I was doing it I was swimming by myself, no help! I was bathing in the glory. From that day on I had a life long lesson; if you try you can succeed!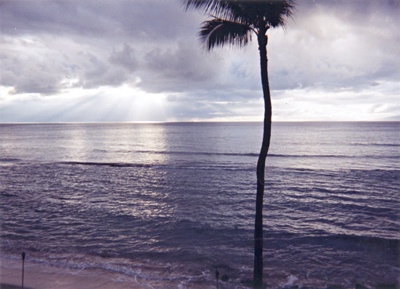 © Grayson H., Highland Village, TX