The Zipper
September 19, 2008
I have had many different experiences on the Zipper, but this time was unlike any others. It was about 2:00pm when we finally scouted out a parking spot at the Twin Falls County Fair. I was going with my friend, Belma. My mom said we could both get an unlimited ride pass, so we planned to go on just about every ride there is.
As we got closer to the fair grounds, I practically screamed,
"Look, we're here!!!" As we approached the parking lot I started to feel all the sensations that a fair gives, like the many songs playing from various bands, the screams coming from the loud mouth teenagers, the smell of the cigarettes, and the aroma of the barbeque.
Once we got in we went on all of our favorite rides including the fire ball, Evolution, and The Ring of Fire. We went on all the rest of them except one. The Zipper. I wanted to save the best for last. But where was it?
"Kaylee, over here!" Belma shouted. She found it. We ran and got in line. We waited about 30 minutes before we were close to getting on. We were so anxious and excited that when they opened the gate, a signal for as to get on, we ran up and into the car.
We rocked our car while we waited for everyone else to get on. We knew the ride had started when it didn't stop again for the next person to get on, only this time was different. Our car got stuck upside down.
"Ahhhhhhh!!!" we screamed in unison. I immediately started to laugh,
"HAHAHA!!!" our car flipped right side up again.
"Whew" Belma sighed in relief. But we didn't get much of a breath before we were rumbling with laughter and our car was back in the air. Our car flipped and turned, it seemed like, more than everyone else.
"Were gonna DIE!!!" Belma shrieked. I thought we were going to hit the ground once when we were smashed up against the door, inches away from the grass below, and then, just as quickly, flung up back into the air to the very top.
The ride then slowed to a stop, it seemed too quickly.
"YES!" I yelled. "We get to stop at the top." We gazed out into the parking lot full of cars. We then looked at the blinding lights that were as bright as one of those strobe lights you buy for the fourth of July. We gazed only for a second before we both decided that we wanted to try and flip the car one more time. We tried so hard.
"We almost have…!" I shouted.
"AHHHHHHH!!!" my words were quickly turned into screams as our car got stuck upside down. Great. It was our turn to get off and our car was rocking back and forth so fast when the guy tried to stop us it all but ripped his arm off.
"I think he is pretty ticked at us" she whispered.
"Oh well, at least we had fun"
"Yeah I hope his arm is ok though," I laughed.
As we got off the ride we talked about our craziest flip moments. "That was awesome when we almost hit the ground" I stated.
"Yeah I pretty much peed my pants" she replied
As we walked out through the entrance gates to the car, we looked back at the lights and said goodbye to our fun filled day at the fair.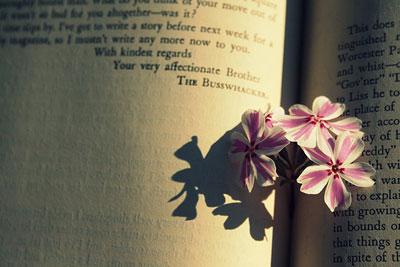 © Jordan K., Oxford, GA