The Water Park
September 17, 2008
Over summer break, I went to the water park. It was so hot that it was the perfect day for it too. I was in Ohio visiting with my family. My cousin, aunt, grandma, brother, and sister went along. So as we piled into the car, I was ready to get going! I opened the window in the car and felt a warm breeze rush through my hair. I wanted to get there so fast; I wish we had a jet car. That would work! As we pulled up to the water park, my skin got goose bumps that scattered across my skin. I climbed out of the car, all cramped up. So I really had to stretch. I reached up, and down and touched my toes.


When we were unpacking, I could hear people screaming. It sounded like, "Woo Hoo! Yea! This is awesome!" We looked over the trees and saw huge slides and lots of people standing on the slide's stairs, looking like they never end. As we started walking, it started to rain. I stuck my tongue out to taste the rain water. It had a bitter taste. I thought they would close the park for the day, but it stayed open. It stopped raining about five minutes later. As the rain stopped, we walked through the gate and saw the coolest thing ever.


There were huge slides and big tubes and everything made my day so much better. As we ran through the park, we found some bright, blue chairs and set our bags down on. My grandma made us put on sun block, but it wasn't water-proof. She forgot that one at home. We ran off to the biggest slides there. We had to go up twenty stories of stairs. My cousin, Dylan, beat us to the top. As I looked down, fear took over my whole body. I felt sick, but the long slide ride made me feel great! It was all at once. The speed I reached, the water rushing past me only to leave tiny drops of clear water all over my face. When I got out of the slide, I felt extremely dizzy, but I had a great time.


So next I was on my way back when I noticed a big four person ride. It looked like a toilet bowl, but better. So I went to ask my aunt if she wanted to ride. She said, "Sure." So we went to the ride and had to wait in line for a long, long time. Then I saw my cousin and bother. I yelled, "Hey, you guys come on! Ride with us!" Then Dylan yelled back, "No, the line's too long!" So they went back on doing their business. We had to wait five more minutes to get to the top. Then we finally made it, and just us two got on opposite sides and rode through the tubes and then out on to a circular bowl-shaped slide. It would take you around the slide, but not upside-down. So when we got off, we had so much fun!


I went out on the docks where my cousin, Dylan, was. I found him cheating the duck food machines. All you have to do is twist the knob and food comes out. We were feeding the ducks, when I met these people. They were so nice and they lived right down the road from the water park! The girl's name was Rachael. She had brown, curly hair with bright blue eyes and loads of freckles.


So we went on the tube slides and had to go all the way back up those hard, cold, cement stairs and wait forever, again. So when it was our turn, we raced. I got the orange slide, Rachael got the magenta slide, her brother got the yellow slide, and her cousin got the blue one. As we raced through the tubes, it got dark and I couldn't see. I could hear Rachael's death sounding screaming. Then, I saw light. I was on my way out of the tube. So as the ride ended, I came out of the slide, and water went everywhere. It was like a giant splash in one big pool. We got out and I saw that Rachael and I got a tie, but her brother and cousin lost!


We left the slides and headed over to the wave pool. So we got in and had to wait for the waves to start. It took forever! I was so excited that I thought that I was going to jump right off the ground! I had never been in a wave pool before! So to me, it took forever for the waves to go. Then, finally the waves started. They went up and down and up and down. So this was the most fun we have had all day. Then, we made up a game. We had to see who could hit the top of the wall when a big wave came. I won. We tried wearing life jackets to float with the waves, but they kept rising up over our necks, and next to our ears. Then, the waves turned off. So we went back to the other slides and waited again.


So the day finally ended and we had to go home. On the way home I was thinking…. Patience is one thing you have to have to go to a water park. That's what I found out!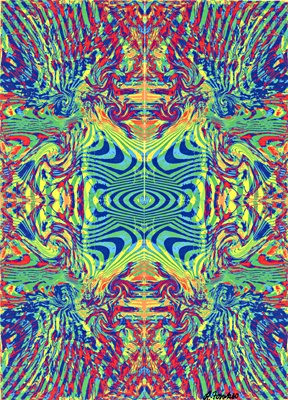 © Ashley F., Quincy, MA