My Best Friend - Gone
September 17, 2008
The door bell rang. I have been dreading this day for awhile. Tomorrow, my best friend would move. This was the last time I would see Madeline for awhile.

I let Maddie in. We stood in the kitchen hallway, with all of my mom's silly cookie jars around us, smiling, like they were trying to lighten the mood. We just stood there, silent. My mind was asking question after question, and when I looked up, something that you don't really notice is all that I though. It was what Maddie was wearing, a purple shirt and brown shorts. She was the one to speak first. I already knew that she was moving, but now she told me why.
"My dad found a good job in Savannah, Georgia", She said.
I was hurt. My best friend was moving to Georgia. It was like it was just hitting me now. I wanted to go up to my room and cry my eyes out. But I stood there, numb, silent, waiting for Maddie to say more. When she was still silent, I decided to speak. "Why?" I asked. She just shrugged and looked down. I knew I shouldn't blame her for all of this. It wasn't her fault, and she couldn't do anything to stop it. I decided to change the subject.
"How are you going to play soccer in Savannah?"
She replied, "I don't know. I hope they have soccer teams."
We were silent again. Maddie's long brown hair was in a ponytail. Her hazel eyes were looking away, intentionally not trying to meet mine. I felt the urge to give her a hug. I wanted to tell her everything would be alright. That we would stay best friends until the end of time. But my body was still stiff and numb.

I wish I had a moving-away present for her. It looked like Maddie had a bag in her hand, and I felt guilty that I didn't have anything. Finally, Maddie decided to give me the mystery present. She reached her hand into the bag, and took out a stuffed animal, a stuffed white cat. Tears plunged in my eyes. I tried to stay strong for Maddie. She said, "This is for you. It's to remind you that we will stay friends forever."

We moved closer, and I gave her a hug. She handed me the present and I hugged it close to me. I never wanted to let it go. I let the tears stream down my face.

Maddie had to go. Her mom was waiting outside. We hugged again, and said our final goodbyes. And then, she was gone. The only things I had to remember her by were pictures, her old house in my neighborhood, and the stuffed white cat, which I had close to me now.

I've learned from this experience, that even though a friend is far away, true friendship will always stay alive. You still stay close to them even though they are thousands of miles away. With me, I follow the saying, "Once a best friend, always a best friend. There is not anything you can do with it. Best friends for life". And that is what I wanted to share with you today, with this story of one of my childhood times.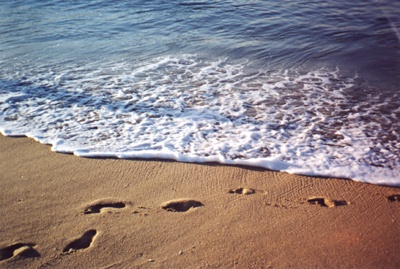 © Daniel M., Phoenix, AZ