You Are and You Aren't
May 7, 2013
You are hers and you aren't.

For she touches you and hugs you like you are hers to hold. She looks at you and talks about you like she is entitled to you. Yet she has never seen you the way I have seen you.

She has never watched you breathe and noticed how it seemed to be the easiest thing in the world.
She has never seen you when you're nervous. You ramble when you're nervous, you know. She's never seen you ramble before.
She's never heard you tell that story about that one thing that happened to you a few years ago.
She's never seen you get so passionate about something that you can't find the words to express what's going on in that beautiful mind of yours.
She doesn't listen to you speak and marvel in the smooth baritone of your voice.
She has never seen you relaxed or excited or conflicted or suspicious. It's always just business with her.

And in her mind, you are hers. But you don't look at her the way I see she looks at you.
The way you look at me.

You are mine and you aren't.

Because you're different around me. Not bad different. No, not at all a bad kind of different. Around me, I notice that you soften a bit. I see sides to you that she could never even have known existed. I heard you talk about things, laugh about things, joke about things that I don't think she'll ever have the opportunity to experience. And for that, I pity her.

Those sides to you that you let only a select few see…those are my favorite sides. When you let your guard down, that 200 foot tall cement wall you put up to keep people out, when that comes down…that's when the best parts to you are expressed.

And all I want to do is just run up to you and hug your tall frame from behind and tell you just how much I appreciate you and just how much I enjoy spending time with you and just how much I like you and want to keep being around you.

But I can't do any of that.

I can't touch you or hug you because you are not mine to hold. And I cannot look at you and talk about you like you are mine because you are not. I can't hold you from behind or rest my head on your shoulder. I couldn't hold your hand if I wanted to, and believe me, I do. And, see, you matter to me. But if I lose you, it should not matter, because you were never mine to lose in the first place.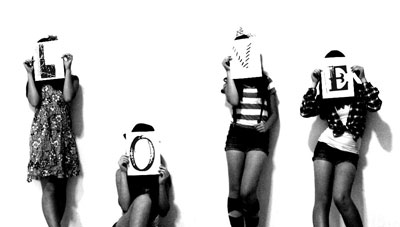 © Yoko K., Madison, WI