Three Wishes
April 21, 2013
First, I would be selfish and wish for an unlimited supply of chocolate chip cookies, homemade, fresh out of the oven.

Now these next two ideas are very self-less.

I would wish for her: The one who tries 101 percent, all the time, but is forever under-appreciated. No one loves her, not really. Her father comes home wasted every night, her mother, the one person on this earth that loved her, died when she was 6. The boys at school don't really love her, just like to have a pretty, smart, loving girlfriend. No one else turns with appreciative eyes as she walks by in the hall. She only gets giggles and teases from the people at school. Even the teachers seem not to appreciate her straight A's and creative attitude. She has turned to drugs. Cigarettes, alcohol, and cutting are all addictions.

And the sad part is, she's only 13.

My last wish is for them. "All the Lovely Bad Ones". (That's the title of a book by Mary Downing Hahn.) All those poor orphaned children who misbehave to rebel against the plain white walls and blank expressions of the nurses. I've been there, not an orphanage, but an orphaned mind. Alone, cutting your self off from all that is good. Only telling the bad.

But these children have it for real. Little food, hard cold wash basins, and the stuff they learn is not enough. There are those who strive to get out and live a good life, go to college, etc., but they are not educated well enough to achieve their dreams. It is such a tragic truth. World peace is partially solving world hunger and child abuse. World Peace alone, I will not wish for, because I don't think it could really ever exist. People get restless. But I will wish for cookies, for the unloved, and for child abuse and hunger to end, once and for all.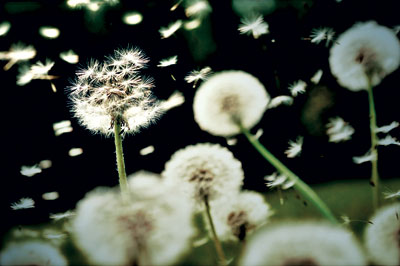 © Haley L., Anchorage, AK