Moment of Truth
September 7, 2008
A moment of despair. A moment of truth.
You look at me, your eyes wet with yesterdays tears.
What to say? I don't know anymore.
She's crying now. The makeup running down the face that I hate.
Just for now, I suppose.
Everything is blocked out of my head.
I wont allow in any noise.
The sobbing, the shouting, the begging…
All gone. In my head, I add it all up.
All those cancelled dates, awkward phone calls…the nervous conversations?
Subtracted by the moonlit kisses, music-less dancing, inside jokes; memories.
Oh, the memories.
I am slowly coming back to reality. Looking down at your feet, you ignore her.
You ignore her searching eyes, trying to find there way into your soul.
"How could you?" I see her mouth over and over again.
Finally, I can understand what is going on, completely out of my daze.
Here we have it. Two girls and one guy. Many questions. One moment.
The moment of truth effects us all. Anything and everything is critical.
Choosing is critical. But what will you choose to do?
We are waiting on you. Waiting for some answers. Waiting on the world to change.
Minutes go by. Turning into hours. Turning into years. Or so it seems.
You sigh. You turn your head up and look at us.
"I'm … sorry …" the words come out slowly, hanging in your breath, dancing in the steam of air coming out of your mouth.
The unexplained. I will never understand why.
How was this possible? That you could just turn and walk away.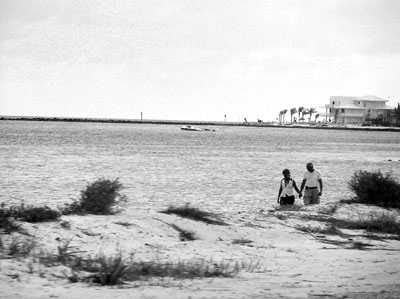 © Edgard B., Coral Springs, FL