Trump Towers
March 6, 2013
"Going through a tough time is a wonderful thing, everybody should try it. Once," says real estate mogul Donald Trump, one of the most successful businessmen of the 20th century. Born in Queens New York to Frederick Christ Trump and Mary Macleod Trump, Donald Trump has become, to me, the most successful businessman of all time.
In 1974, Trump took hold of an option on the Commodore, Penn Central's hotel, which did not bring in much income but was very close to Grand Central Station. Then in 1975, he signed a contract with the Hyatt Hotel Cooperation that obtained a forty year no tax agreement, a renovation for the new building, and a new reflecting glass cover. [notablebiographies.com]

In 1978, Donald Trump acquired the Pennsylvania Central Railroad Company with the hopes of making the railroad an apartment complex. After the location of the company proved unprofitable, Trump decided to convert it into a location for the city convention center. After Trump offered to build the complex, but name it after his family, his offer was turned down and was named after senator Jacob Javits.

I admire Trump's sheer ability to be persuasive in deal making to win over a pricey building or just a simple kid's heart. I wish that I could meet him and spend some time learning everything he has to offer about deal making and real estate.


"Money was just part of the fame, fame was the real goal," recalls Ned Eichler, a businessman, who worked with Trump back in the day. When Trump wrote his autobiography, The Art of the Deal, he had fired up his already lit fame "flame." When Trump put his name in gold letters on Trump Tower, he made a smart business move like to make your name be worth millions, without even knowing it. His name is worth about $3 billion dollars; about half of his accumulated wealth.

Now, some people might argue that Donald Trump is an egotistical maniac who only cares for the money and nothing else. Look, he is a smart man who has gone through what many cannot overcome. He also gives a lot of money to charities like
•
Children with AIDS
•
David Foster Foundation
•
Friends of Scotland
•
Jimmy Fund
•
Make A Child Smile Appeal
•
Make-A-Wish Foundation
•
Mississippi Animal Rescue League
•
Muhammad Ali Parkinson Center
•
Operation Smile
•
Paralyzed Veterans of America
•
Pediatric Epilepsy Project
•
Reef Relief
•
Smile Train
•
UNICEF
•
Wounded Warrior Project
In January 2004, Trump met up with Mark Burnett to cast Trump's show "The Apprentice," which became a huge hit with the people and received three Emmys for excellence. Few shows have ever got that much attention. Trump has signed to shoot the 2013 show of the "All-Star Celebrity Apprentice." This is the twelfth season of the show. [http://www.nbc.com/the-apprentice/about/hosts/donald-trump/]
Now, "[The banks] could have simply taken everything he had right then, but they wanted his cooperation," Says Lynn LoPucki, a bankruptcy expert and professor at UCLA Law School. "There is an old saying, if you owe your banks a little, you're at their mercy. If you owe the banks a lot, the banks are at your mercy." In 1990, the real estate market declined drastically depleting and inflating Trump's companies' value and income. His own net worth plummeted from an estimated $1.7 billion to $500 million dollars. The Trump empire struggled trying to keep itself alive. The empire required massive loans to try to keep it from blowing up. [Biography.com] Trump towered, he came up nearly $900 million dollars to be worth an estimated $2 billion dollars in 1997. [Biography.com]

One bad side of Trump is he is the president of the Birther movement, a group that believes that President Barack Obama was not born in the United States of America. Trump has also been married 3 times; one to Ivana Zelnickova Winklmayr in 1997, another to Marla Maples in 1993, and the last one to Melonia Knauss in 2005. Trump has 5 children, all belonging to different mothers.

Look, Donald Trump is the most successful business man of all time. Now that you have finished this essay I hope that you will understand that he is a good man and maybe he will be your role model to.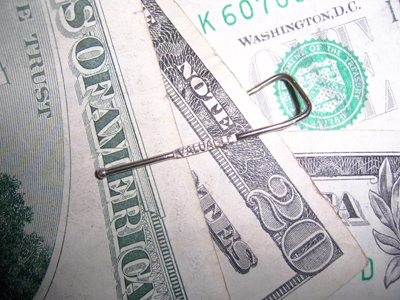 © Valcy E., Stony Point, NY