Tips for Success
January 20, 2013
1.) Don't talk about how you could do "things" with any number of other girls. It's bad manners and it hurts her feelings.
2.) Do talk about how you feel about her. You may not be able to say "I love you" yet, but you can say other things.
3.) Don't tell her she's a good friend. Don't refer to her as a friend. Just steer clear of that word entirely when it comes to your relationship with her. It starts hurting after a while.
4.) Do compliment her. It's not going to go to her head; it's not going to make her cocky. It's just going to make her feel better about herself.
5.) Don't keep secrets. Don't lie.
6.) Do tell her when she's doing something that bothers you. She has asked you to change some things for her; you are free to do the same in return.
7.) Don't tell her you don't want to hear about the bad stuff. Even if it's true, you might be the only person she feels she can tell, and she obviously needs to tell someone, or she wouldn't be doing it. (Telling her "Not now" is fine. She just needs to know that you'll be there for her and that you care.)
8.) Do have small amounts of PDA. Nothing huge or disruptive. Squeeze her hand or kiss her cheek when she looks down. Put your arm around her. Make an effort to sit next to her at meals. Because if there are no visible signs that the two of you are "together", she will start feeling like a dirty little secret, which is good for no one's self esteem.
9.) Don't forget where she's coming from. The bedroom stuff? That still means forever to her. The reason she's desperate for the label of "girlfriend" is that without it, she feels as though you have no reason to choose her over any other girl. Her logic: Any of them would do "things" with him, and none of them are broken. Why would he choose me?
10.) Do let her know when you need some time away from her. She knows that she's a lot of work, and that sometimes you need your space.
11.) Don't let her spend too much time alone. She's better at it now than she used to be, but it's still not good for her.
12.) Do be patient, especially during conversations. Sometimes it takes a lot of courage to say something simple. Sometimes you need to wait to hear the really important stuff.
13.) Don't be afraid to let her in. She'd be more supportive of you if she knew how.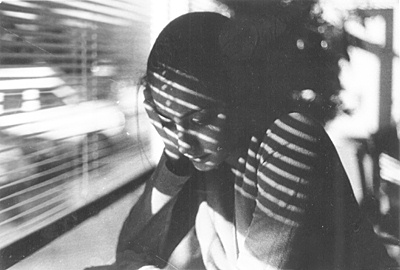 © John O., New City, NY